Modular Data Center Market to Reach $33.24 billion with 30.51% CAGR Forecast to 2020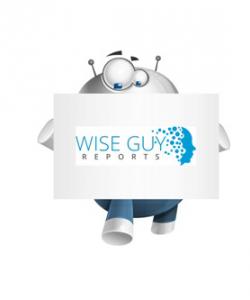 Modular Data Center Global Market Segmentation and Major Players Analysis and Forecast to 2020
PUNE, INDIA, December 23, 2016 /
EINPresswire.com
/ --
Modular data center
are building block solutions, that consist of standardized sections or units that facilitate the physical build out of IT infrastructure. As the market for x86-based servers, storage and network equipment has grown, end users across a broad spectrum of vertical markets have been exploring ways to find more effective methods to install and manage data center equipment. Modular data center solutions represent one approach that is designed to increase installation and management efficiencies of data center hardware infrastructure.
Request a sample report @
https://www.wiseguyreports.com/sample-request/473944-global-modular-data-center-market-forecasts-and-trends-2015-2020
Modular Data Center Market to be worth $8.78 billion in 2015 and is estimated to grow to $33.24 billion by 2020, with a CAGR of 30.51% over the forecast period. A modular approach to building out new data centers is not likely to become the predominant approach during the next five years. Despite not becoming the first choice for data center deployment for most of the market, modular approaches to data center builds are likely to grow, and this will produce increased competitive pressure. Because the need for rapid infrastructure deployment in relatively highly dense configurations with a focus on power/cooling efficiency is predominant in the mega/hyper scale data center market segments, modular approaches are likely to grow more significantly in this segment.
Increasing incidences of crime and terrorism worldwide have impacted the dynamics of the modular data center physical security market. These security threats across the world have raised several challenges for organizations, which influence them to adopt and implement several security measures. In addition, technological advancements have impacted the current market dynamics, with the adoption of cloud based security systems. The significant increases in incidence of terrorist attacks on government organizations, enterprises, and critical infrastructures in recent years, have driven companies and governments to implement robust physical security strategies.
The report attempts to present an in-depth market analysis of the emerging state-of-the-art Modular Data Centers. The global modular data center market is segmented on the basis of Deployment Size (Midsize Data Center, Enterprise Data Center, and Large Data Center), End User Industry (Defense, Energy, Healthcare, Government, Telecom & IT, Banking & Financial Services, and Others), Type (Containerized Modular Data Center & Individual Module), Applications (Instant Data Center & Retrofit, Disaster Recovery, High Density Networks, Remote Office Support, Mobile Computing, and Others), and Geography (North America, Europe, Asia Pacific, Middle East & Africa, and Latin America).
This report describes a detailed study of the Porter's five forces analysis, market segments, and current market trends. All the five major factors in these markets have been quantified using the internal key parameters governing each of them. It also covers the market landscape of these players which includes the key growth strategies and competition analysis.
The report also considers key trends that will impact the industry and profiles of leading suppliers of global modular data center market. Some of the top companies mentioned in the report are HP. IBM, Dell, Cisco, Huawei, Emerson Network Power, Schneider Electric, Colt Technology Services Group Ltd, Canovate Corporation, and among others.
Complete report details @
https://www.wiseguyreports.com/reports/473944-global-modular-data-center-market-forecasts-and-trends-2015-2020
Key points in table of content
1. Research Methodology
2. Executive Summary
3. Market Overview
3.1 Indtroduction
3.2 Industry Value Chain Analysis
3.3 Industry Attractiveness - Porter's 5 Force Analysis
3.3.1 Bargaining Power of Suppliers
3.3.2 Bargaining Power of Consumers
3.3.3 Threat from new entrants
3.3.4 Threat from substitute products
3.3.5 Competitive rivalry within the industry
3.4 Industry Policies
4. Market Dynamics
4.1 Introduction
4.2 Drivers
4.2.1 Disaster Recovery
4.2.2 Mobility & Scalability
4.3 Restraints
4.3.1 Limitations in High Performance Computing
4.4 Opportunities
4.4.1 Growth in Emerging Countries (India, China, & Brazil)
4.4.2 Implementation across Different Industries
4.5 Product Lifecycle Analysis
5. Modular Data Center Market Segmentation, Forecasts and Trends
5.1 By Deployment Size
5.1.1 Midsize Data Center
5.1.2 Enterprise Data Center
5.1.3 Large Data Center
5.2 By End-User Industry
5.2.1 Defense
5.2.2 Energy
5.2.3 Healthcare
5.2.4 Government
5.2.5 Telecom & IT
5.2.6 Banking & Financial Services
5.2.7 Others
5.3 By Type
5.3.1 Containerized Modular Data Center
5.3.2 Individual Module
5.4 By Applications
5.4.1 Instant Data Center & Retrofit
5.4.2 Disaster Recovery
5.4.3 High Density Networks
5.4.4 Remote Office Support
5.4.5 Mobile Computing
5.4.6 Others
5.5 By Region
5.5.1 North America
5.5.1.1 U.S.
5.5.1.2 Canada
5.5.1.3 Others
5.5.2 Europe
5.5.2.1 Germany
5.5.2.2 U.K.
5.5.2.3 France
5.5.2.4 Others
5.5.3 Asia Pacific
5.5.3.1 China
5.5.3.2 India
5.5.3.3 Japan
5.5.3.4 Australia
5.5.3.5 Others
5.5.4 Latin America
5.5.4.1 Brazil
5.5.4.2 Mexico
5.5.4.3 Argentina
5.5.4.4 Others
5.5.5 Middle East & Africa
5.5.5.1 UAE
5.5.5.2 Saudi Arabia
5.5.5.3 South Africa
5.5.5.4 Others
6. Vendor Analysis
6.1 New Product Launches
6.2 Recent Acquisitions & Collaborations
6.3 Recent Mergers & Joint Ventures
6.4 Market Share of Top Five Companies
Get this report @
https://www.wiseguyreports.com/checkout?currency=one_user-USD&report_id=473944
Contact US:
NORAH TRENT
Partner Relations & Marketing Manager
sales@wiseguyreports.com
Ph: +1-646-845-9349 (US)
Ph: +44 208 133 9349 (UK)
Norah Trent
wiseguyreports
+1 646 845 9349 / +44 208 133 9349
email us here