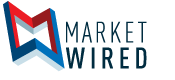 Lakeshore Recycling Systems Recognized as one of the Nation's 2016 Best and Brightest Companies to Work For(R)
LRS was the Only Waste and Recycling Company to Receive the Unprecedented National Recognition
LRS Recognized as one of the Nation's 2016 Best and Brightest Companies to Work For®
Click here for high-resolution version
/EINPresswire.com/ -- CHICAGO, IL--(Marketwired - December 22, 2016) - Lakeshore Recycling Systems (LRS), the Midwest's leading recycling and waste diversion services provider, today announced it has been named one of the nation's Best and Brightest Companies to Work For®. The only waste and recycling company to be named to the list, this esteemed honor recognizes LRS within the top 85 largest US businesses with more than 301 employees.
"We continue to invest as an organization heavily in our employees and sustainability mission, which makes this particular recognition so poignant. We are truly honored to receive this prestigious accolade from the Best and Brightest program," said LRS Chief Executive Officer Alan T. Handley. "Our focus on workplace excellence is exemplified each day by the hard work and dedication of our more than 600 men and women who preserve a company culture of commitment, innovation and passion for sustaining our company goals."
The Best and Brightest Companies to Work For® competition identifies and honors organizations that display a commitment to excellence in their human resource practices and employee enrichment. Organizations are assessed based on categories such as communication, work-life balance, employee education, diversity, recognition, retention and more. National nominees were benchmarked against every state in the United States.
National recognition is supplementary to LRS being named one of Chicago's 2016 Best and Brightest Companies to Work For® in May 2016 in the large business category (organizations exceeding 300 employees).
"Profitability and stability is essential for businesses in today's economic climate. Companies that recognize that their employees are the key to their success achieve staying power. Our 2016 winners create their human resource standards to ensure employee satisfaction and they set standards for every business to aspire toward," said Jennifer Kluge, President and CEO of NABR. "We are proud to honor this year's national winners."
LRS promotes an employee-driven culture that elevates employee well-being and workplace satisfaction. Providing a best-in-class workplace promotes growth and satisfied employees, cementing the company's position as a leader in Chicagoland's highly-competitive waste and recycling market.
In early 2016, LRS substantially grew its benefits package, built a health and fitness center in its corporate headquarters, created new internal events for employee collaboration, created a Junior Executive Board for easier accessibility and communication and increased its community outreach with respected charities to raise donations and awareness for meaningful causes. Through active participation in neighborhood parades, charity events, school visits and other community events throughout greater Chicago, LRS strives to be a good corporate citizen by showcasing the passion and involvement of its most valuable asset, its employees.
"Our Lakeshore family continues to promote a sustainability mindset that not only drives our company mission forward, but creates positive change within the communities we serve. This esteemed recognition reaffirms the values Lakeshore employees exhibit day-to-day in their professional and personal lives," Handley said.
About Lakeshore Recycling Systems
Serving Chicagoland for nearly 20 years, Lakeshore Recycling Systems (LRS) specializes in recycling and waste diversion programs, affordable roll-off container services and comprehensive waste removal to Chicagoland businesses and residential homeowners. LRS owns and operates seven Material Recovery Facilities (MRFs), a fleet of fuel-efficient natural gas-powered trucks and is run by over 720 committed full-time employees. LRS is a recipient of Chicago Public Schools' coveted Best Partnership Award, is ranked #35 on Waste360's 2016 Top 100 Waste and Recycling Companies in North America and is a 2016 multi-Stevie award winning company with honors including Company of the Year, Most Innovative Company of the Year and Fastest Growing Company of the Year. Controlling over 2.2 million tons-per-year, LRS does not own a landfill and is committed to raising awareness for a more environmentally sustainable and scalable business model that fuels the circular economy. To learn more, visit www.LRSrecycles.com.
About the Best and Brightest Programs
The Best and Brightest Companies to Work For® competition identifies and honors organizations that display a commitment to excellence in operations and employee enrichment that lead to increased productivity and financial performance. This competition scores potential winners based on regional data of company performance and a set standard across the nation. This national program celebrates those companies that are making better business, creating richer lives and building a stronger community as a whole. There are numerous regional celebrations throughout the country.
Image Available: http://www.marketwire.com/library/MwGo/2016/12/21/11G125873/Images/LRS_NationalBBWinner-e1116166fafdac42af40a5900ec9c896.jpg