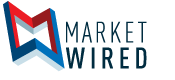 HempTech (HTCO) Introduces grow.droid II(TM) - Advanced Grow Pod Container System with Industrial-Grade Equipment & Automation Software Designed for Diverse Climates Globally - Proudly Engineered and Assembled in the United States
/EINPresswire.com/ -- SAINT PETERSBURG, FL--(Marketwired - Dec 22, 2016) -  HempTech Corp. (OTC PINK: HTCO), a provider of advanced Controlled Environment Agriculture (CEA) with sophisticated automation and analytical tools for the cultivators of legal industrial hemp and marijuana, announced today the rollout of its newest line of grow.droid™ products. The grow.droid II™, a grow pod container system, provides an Advanced Controlled Environment Grow Platform Engineered for Cannabis and leafy greens. The grow.droid II™ grow pod is a unique automated control grow system created for vertical and non-vertical growing platforms. Every system is specially engineered for easy operation so users can start growing immediately.
With industrial-grade automation equipment, hardened security system, weather proof insulation and enterprise-level automation software, the grow.droid II™, makes an invaluable growing platform for cost conscious cannabis license holders and leafy green entrepreneurs. The grow.droid II™ profiling system is scalable and customizable to create precise dosing specifications based on the individual strain or leafy green. With grow.droid II, growers could grow immediately shaving off months in facility construction hence creating immediate revenue for more profitable venture. 
The grow.droid II™ Grow Options& Component Description:
Growing Equipment: Contains necessary growing equipment, functional utilities, irrigation & drain systems nursery for Veg/Flower &/or Dry/Cure.
Mithra Intelligent LED Lighting: Specially engineered to significantly reduce energy usage and optimize yields.
Environmental Control: Monitors and adjusts the environment for precision agriculture by regulating temperature, water, air quality, humidity, nutrient dosing, pH and CO2.
Hardened Security: Provides HD video surveillance, firewall, password protection and verification, and fault alerts.
Custom Solutions: Additional available features are advanced climate controls, supplemental lighting & HVAC options, perimeter security, extended warranties, and professional assistance with planning, compliance, and cultivation. Delivery and installation also included.
The grow.droid II™ Control Center and Proprietary Software:
Strain or Leafy Green Profile: Create specific GrowFILES™ to tailor and modify the recipes based on variables in nutrient recipes, techniques, strain genetics, or environment. Pre-programmed profiles can be established for environment control.
Secure Network: Intelligent industrial data network to control lights, motors, pumps, and all the equipment.
Environment Automation: Complete automation for climate control, temperature, lighting, CO2, pH, nutrients, and water temperature.
Master Command Center: Built to integrate all equipment with programmable controller and 12"/16" touchscreen.
Advanced Dosing: Computer controlled dosing of pH and nutrients.
CognetiX Software: Automates & analyzes plant growth cycles, aggregates operational data for reporting and analytics.
The grow-droid II™ grow pod container system will be available for purchase in early January 2017.
HempTech is committed to bring cutting edge technology to cannabis growers everywhere. The perfect blend of technology and human experience, we bring you the best in automation systems.
For more information on the grow-droid II™ and other products offered by HempTech, please contact us at 727-474-1810 or info@hemptechcorp.com.
About HempTech Corp
HempTech Corp (OTC PINK: HTCO), a Nevada corporation, is a provider of advanced Controlled Environment Agriculture (CEA) with sophisticated automation and analytical tools for the cultivators of legal industrial hemp and cannabis. We design and engineer specialized products using advanced sensors, process control techniques, big data aggregation, analytics and security solutions so cannabis growers can easily and effectively control every aspect of their operation. Through HempTech technologies, virtually every component of the plants' vegetative growth matrix and flower harvest is automated, documented and available in visible format both in real time and historically. This simplifies operations and ensures that the baselines set by the master grower are adhered to by the cultivation staff.
The Intelligent Automation Technology engineered for agricultural operations featuring CognetiX Cultivation Automation & Analytic Software drives improvement in productivity, efficiency, quality and sustainability. This industrial grade advanced Controlled Environment Agriculture (CEA) with analytical technology software, is being made available to small and large size cultivators that are not yet available in the Cannabis market. HempTech's goal is to provide cost effective and efficient cultivation of indoor cannabis through intelligent technologies and process control platforms.
HempTech's mission is to establish a reputation in the cannabis industry as a one-stop-shop that provides all the infrastructure elements required by growers in a manner that is fully integrated, state-of-the-art, and secure. Products include the SPIDer™ (Secure Perimeter Intrusion Detection), SmartSense™, SmartEnergy, and analytics dashboard CognetiX™ through which HempTech Corp. provides growers unparalleled data analysis capabilities to Know Their Grow!
HempTech -- America's Future Taking Root Today.
To request further information about HempTech, please email us at info@hemptechcorp.com, log onto our website at http://www.hemptechcorp.com or visit us at our Facebook page https://www.facebook.com/hemptechcorp or on Twitter @hemptechcorp.
Forward-Looking Statements
This press release may contain forward-looking statements covered within the meaning of the Private Securities Litigation Reform Act of 1995. These forward-looking statements relate to, among other things, plans and timing for the introduction or enhancement of our services and products, statements about future market conditions, supply and demand conditions, and other expectations, intentions and plans contained in this press release that are not historical fact and involve risks and uncertainties. Our expectations regarding future revenues depend upon our ability to develop and supply products and services that we may not produce today and that meet defined specifications. When used in this press release, the words "plan," "expect," "believe," and similar expressions generally identify forward-looking statements. These statements reflect our current expectations. They are subject to a number of risks and uncertainties, including, but not limited to, changes in technology and changes in pervasive markets. This release includes forward-looking statements within the meaning of Section 27A of the Securities Act of 1933 and Section 27E of the Securities Act of 1934. Statements contained in this release that are not historical facts may be deemed to be forward-looking statements. Investors are cautioned that forward-looking statements are inherently uncertain. Actual performance and results may differ materially from that projected or suggested herein due to certain risks and uncertainties including, without limitation, ability to obtain financing and regulatory and shareholder approval for anticipated actions.