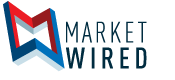 InnSuites Hospitality Trust (IHT) Revenues Continue to Grow
/EINPresswire.com/ -- PHOENIX, AZ--(Marketwired - Dec 21, 2016) - InnSuites Hospitality Trust (NYSE MKT: IHT) ("IHT") reported Revenues of approximately $9.9 million for the nine months ended October 31, 2016 compared to Revenues of approximately $8.8 million for the nine months ended October 31, 2016, an improvement of approximately $1.1 million or approximately 12.4%. 
IHT has real estate assets with a market value that management believes significantly exceeds the book value as well as our fast-growing IBC technology division with an estimated market value also in excess of its book carrying value.
 IHT has completed a majority of its extensive Property Improvement Plans ("PIPs") with complete hotel refurbishment of two of our hotel properties during the past two years, with two more hotels currently finishing PIP upgrades, which has improved earnings and is believed will further increase reported earnings going forward. This earnings increase is possible due to the reduction of construction expenses, lack of availability during the refurbishment period and increased rates/occupancy based on our significantly improved hotel suite product.
As an example of the type of turnaround, the PIP refurbishment has provided our Ontario, California property an increase in excess of $1 million in both revenue and gross operating profit ("GOP") so far during the current fiscal year. A similar increase was seen at our Yuma, Arizona property in the prior fiscal year and further increases are expected during the coming fiscal year as the refurbishment nears completion for the entire InnSuites system.
The hotel industry has a component of hotel room supply and demand with the current hotel room demand continuing to increase and with hotel supply in each of the InnSuites markets continuing relatively flat since 2009 with a little or no new construction on the horizon in the InnSuites markets and sub-markets.
On December 19, 2016 IHT extended its merchant financing facility with American Express funding a $422,000 seasonal credit card advancement.
InnDependent Boutique Collection ("IBC") Hotels provides a significant growth opportunity for IHT with reservations increasing during the first ten months of the current fiscal year and anticipated further acceleration of growth in the current fourth fiscal quarter and fiscal year ahead.
The Trust continues to pursue its corporate goals over time of moving from bricks and mortar real estate with significant annual non-cash depreciation expenses (averaging approximately $1.5 million per year for the last two fiscal years) to less capital intensive and fast growing technology hotel services through the fast-growing IBC division.
With the exception of historical information, the matters discussed in this news release may include "forward-looking statements" within the meaning of the federal securities laws. Forward-looking statements are not guarantees of future performance due to numerous risks and uncertainties such as local, national or international economic and business conditions, including, without limitation, conditions that may, or may continue to, affect public securities markets generally, the hospitality industry or the markets in which we operate or will operate; fluctuations in hotel occupancy rates; changes in room rental rates that may be charged by InnSuites Hotels in response to market rental rate changes or otherwise; seasonality of our business; our ability to sell any of our Hotels at market value, listed sale price or at all; interest rate fluctuations;changes in, or reinterpretations of governmental regulations; competition; availability of credit or other financing; our ability to meet, refinance or extend present and future debt service obligations; insufficient resources to pursue our current strategy; concentration of our investments in the InnSuites Hotels® brand; loss of membership contracts; the financial condition of franchises, brand membership companies and travel related companies; our ability to develop and maintain positive relations with "Best Western Plus" or "Best Western" and potential future franchises or brands; our ability to carry out our strategy, including our strategy regarding IBC Hotels; the Trust's ability to remain listed on the NYSE MKT; effectiveness of the Trust's software program; the need to periodically repair and renovate our Hotels at a cost at or in excess of our standard 4% reserve; our ability to cost effectively integrate any acquisitions with the Trust in a timely manner; increases in the cost of labor, energy, healthcare, insurance and other operating expenses as a result of changed or increased regulation or otherwise; terrorist attacks or other acts of war; outbreaks of communicable diseases attributed to our hotels or impacting the hotel industry in general; natural disasters, including adverse climate changes in the areas where we have or serve hotels; airline strikes; transportation and fuel price increases; adequacy of insurance coverage; data breaches or cybersecurity attacks; and other factors. Such uncertainties are described in greater detail in our filings with the Securities and Exchange Commission. Although we believe our current expectations to be based upon reasonable assumptions, we can give no assurance that our expectations will be attained.
For more information visit www.innsuitestrust.com or www.sec.gov.
FOR FURTHER INFORMATION:

Marc Berg
Executive Vice President
602-944-1500
email: mberg@innsuites.com