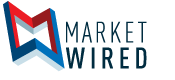 Western Investment Company of Canada Announces Closing of the Qualifying Transaction with GlassMasters
/EINPresswire.com/ -- CALGARY, ALBERTA--(Marketwired - Dec 16, 2016) - The Western Investment Company of Canada Limited ("Western") (TSX Venture:WI.P), further to its press release issued on December 9, 2016, is pleased to announce that Western has closed its Qualifying Transaction (the "Qualifying Transaction") with GlassMasters Autoglass Ltd. and ARG Wholesale Ltd., through a amalgamated corporation, subject to final TSX Venture Exchange (the "TSXV") acceptance. Western common shares ("Common Shares") are expected to resume trading on the TSXV on about December 20, 2016 under the trading symbol WI.
In conjunction with the closing of the Qualifying Transaction, subject to regulatory approval, Western intends to issue up to 443,006 Common Shares at $0.50 per share to four consultants in lieu of cash payment for consulting services.
Further information on the Transaction, including the filing statement of Western prepared in connection with the Transaction (the "Filing Statement"), may be viewed at Western's profile on SEDAR at www.sedar.com
Investors are cautioned that, except as disclosed in the Filing Statement, any information released or received with respect to the transaction may not be accurate or complete and should not be relied upon. Trading in securities of a capital pool company should be considered highly speculative.
The TSXV nor its Regulation Services Provider (as that term is defined in the policies of the TSXV) has in no way passed upon the merits of the Qualifying Transaction and neither of the foregoing entities has approved nor disapproved the contents of this press release.
Advisory
This news release may contain certain forward-looking information and statements, including without limitation, statements pertaining to the Qualifying Transaction, final TSXV Acceptance of the Transaction as the Qualifying Transaction of Western, expecting timing for the resumption of trading of the Common Shares on the TSXV, and related matters. Statements containing the words: 'believes', 'intends', 'expects', 'plans', 'seeks' and 'anticipates' and any other words of similar meaning are forward-looking. All statements included herein involve various risks and uncertainties because they relate to future events and circumstances beyond Western's control. There can be no assurance that such information will prove to be accurate, and actual results and future events could differ materially from those anticipated in such information. A description of assumptions used to develop such forward-looking information and a description of risk factors that may cause actual results to differ materially from forward-looking information can be found in Western's disclosure documents on the SEDAR website at www.sedar.com. Any forward-looking statements are made as of the date of this news release and Western does not undertake to update any forward-looking information except in accordance with applicable securities laws.
Neither the TSX Venture Exchange nor its Regulation Services Provider (as that term is defined in the policies of the TSX Venture Exchange) accepts responsibility for the adequacy or accuracy of this release.
The Western Investment Company of Canada Limited
Scott Tannas
President and Chief Executive Officer
(403) 652-2663
stannas@winv.ca


EIN Presswire does not exercise editorial control over third-party content provided, uploaded, published, or distributed by users of EIN Presswire. We are a distributor, not a publisher, of 3rd party content. Such content may contain the views, opinions, statements, offers, and other material of the respective users, suppliers, participants, or authors.