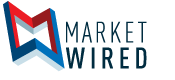 Andronico's All Female Marketing Team Launches Cheeky RIP Campaign
/EINPresswire.com/ -- EMERYVILLE, CA--(Marketwired - December 14, 2016) - In their last weeks of business before being acquired by Albertson's /Safeway (read original announcement here), Andronico's Community Markets has launched a clever digital marketing campaign to promote their final FitBank Challenge that will run through the last days of business.
Named "#RIPACM" this edition of the fitness challenge is a key element of "#Androniclose," the company's cheeky and light hearted marketing campaign during their final days. E-blasts and social media encourage participants to "get ripped" while signage calls out "RIP Andronico's."
Andronico's first launched the FitBank program to employees and customers last January with more than a thousand participants signing on. Available on iTunes, FitBank.Works, created by Andronico's CEO Suzy Monford, is the first start-up to create a new "sweat currency" that trades fitness workouts for healthy foods and products.
"I conceived FitBank.Works to innovate community health based on my vision of fitness democracy -- purposeful incentives built of, by and for everyone, and have partnered with my Andronico's team to disrupt the food retail industry," stated Monford.
In keeping with the nearly 90-year-old retailer's recent digital marketing innovations, the company yesterday launched new digital creative to support the campaign on the most heavily trafficked bridges in the San Francisco Bay Area, and on twitter and facebook.
"It's been fun crafting quirky messages and attention grabbing graphics that thousands of commuters will see each day going in and out of San Francisco," commented Bridget Marino, Andronico's director of marketing. "We've also been including our messages in local publications, like Berkeleyside and heavily using social media to keep our community up to date on the new FitBank Challenge."
The all-female marketing team behind the campaign also includes ACM director of graphics, Anita Goodman, FitBank.Works iTunes developer Lita Schule and Kimberly Cross from local design firm Cakewalk, hired to reinvent the ACM brand and décor."
"The Andronico's team is one of the boldest and most creative I've ever worked with," said Kimberly Cross from Cakewalk. "They've always been willing to take risks in order to bring relevance -- along with unexpected humor and personality -- into their cherished neighborhood landmark stores. Their campaigns have always made it clear that while they care deeply about their food and customers, they don't take themselves too seriously."
FitBank participants log workouts at their favorite gym or studio by downloading the app Fitbank.Works Global Gym, the premier partner of the program, and receive rewards based on the number of visits each week. Participants can register for the FitBank challenge at: http://www.andronicos.com/FitBank/. #RIPACM rewards participants with gift cards in varying increments: $15 for 3 workouts, $25 for 4 workouts, $30 for 5 workouts, $35 for 6 workouts and $50 for 7 workouts.
About Andronico's
Born in Berkeley in 1929, Andronico's Community Markets is an eclectic neighborhood grocery store focused on feeding a healthy lifestyle and community through their FitMarket program of in-store and online tips, recipes and services. Making good on its commitment to "Bring Healthy Back" they have launched an exclusive partnership with FitBank, a new, mobile rewards program for customers and employees.