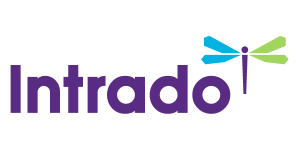 Meta Financial Group, Inc.® and MetaBank® Announce Director Change
Rod Muilenburg Retiring
/EIN News/ -- SIOUX FALLS, S.D., Dec. 08, 2016 (GLOBE NEWSWIRE) -- Meta Financial Group, Inc.® (NASDAQ:CASH) ("Meta Financial" or the "Company") announced today that Rodney Muilenburg will retire from its Board of Directors at the end of his term at the Company's annual meeting in January 2017.

J. Tyler Haahr, Chairman and CEO of Meta Financial and MetaBank stated, "Rod has been instrumental over the last 27 years in contributing to Meta's success. He has been an active member of our boards during a period of growth and transformation and he also served as a mentor to new board members. I will personally miss his counsel and he will be greatly missed throughout the organization. We wish him the best."
"I am proud of the time I served on Meta's boards," stated Mr. Muilenburg. "It is an amazing company and it has been a pleasure to have been a part of Meta's historic growth. I am looking forward to the transition to retirement and will continue to be a supporter of Meta in their future endeavors."
Mr. Muilenburg, 72, joined the Meta Financial Board of Directors in 1989.
About Meta Financial Group
Meta Financial Group, Inc.® is the holding company for MetaBank®, a federally chartered savings bank. Meta Financial shares are traded on the NASDAQ Global Select Market® under the symbol CASH. Headquartered in Sioux Falls, S.D., MetaBank operates in both the Banking and Payments industries through: MetaBank, its traditional retail banking operation; Meta Payment Systems, its electronic payments division; AFS/IBEX, its insurance premium financing division; and Refund Advantage and EPS, its tax-related financial solutions divisions.
Media Contact:
Katie LeBrun
Corporate Communications Director
605.362.5140
klebrun@metabank.com