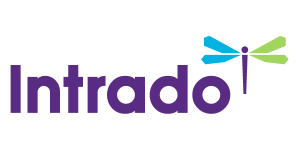 Millennials wary of credit cards but keen on potential benefits, new survey finds
/EIN News/ -- FOSTER CITY, Calif., Dec. 8, 2016 (GLOBE NEWSWIRE) -- The $93 billion credit card market is booming, but a recent survey commissioned by Cardratings.com and conducted online by Harris Poll among over 2,000 US adults ages 18+ shows some American millennials just aren't having it.
The survey results show that 29 percent of adults ages 18 -34 don't have a personal credit card. Fourteen percent of millennials would describe their current credit score as limited/no credit history/score, compared to only two percent of adults ages 35+ who did the same.
Cardratings.com would like to point out the absence of a credit card could be detrimental and increase difficulties for consumers looking to make big purchases like a house or a car.
Having a so-called "thin" or non-existent credit history can affect financial transactions for years to come:
Homebuying. A thin credit file makes mortgages harder to get and monthly payments more expensive. In April, credit scoring company TransUnion reported that 40 percent of millennials who want to purchase a home "may not have the credit to do so."
Being the boss. Financing a small business often involves using credit, even if it's just a small business credit card to keep expenses separate. While poor credit doesn't automatically preclude a consumer from gaining business credit, the U.S. Small Business Administration says those with spotty credit will have fewer choices among lenders or face not being able to borrow money at all.
Savings. There is a small loss of potential income based on foregoing the free rewards (cash back, travel miles) that come by using cards for everyday spending and avoiding interest charges by paying in full each month.
Cars. Solid credit is a must in order to finance a car at the best rates. Considering that a vehicle is the classic "depreciating asset" (worth less after purchase) any rise in the cost of financing matters to the bottom line.
Among millennials ages 18 – 34 that do have credit cards, 28 percent of them do not have a rewards credit card and could be leaving money on the table.
What is it with credit cards that have millennials avoiding them left and right?
Maria Kagianas, a 20-year-old college student from Homer Glen, Ill., explains, "I have a debit card that is satisfying my current needs as a college student. While living a more hectic college lifestyle than most students my age might, keeping track of additional credit card payments is another potential deadline to miss. Although I would like to start building my credit, I do not want to start hurting it either."
The CardRatings survey found that compared to older generations millennials:
Are less likely to have a personal credit cards. The millennial generation is less likely to have a personal credit card when compared to the older adult population. While 14 percent of adults ages 35+ don't have credit cards, that number rises to 29 percent when zeroing in on those who are 18-34 years old.
Have thinner credit profiles. Millennials are more likely to describe their credit score as "limited/no credit history/score" compared to their older counterparts. The survey shows 14 percent of 18- to 34-year-olds describe their credit profile this way, while just 2 percent of adults 35+ say the same.
Here's what we learned about millennials and credit:
37 percent perceive their current credit score to be "excellent," in comparison to 61 percent of adults ages 45+.
10 percent of millennials are "not at all sure" of their current credit score.
75 percent of millennials who have a personal credit card carry over a balance from month-to-month.
See the full dataset, analysis and methodology at: http://www.cardratings.com/insights/millennials-wary-of-credit-cards-but-keen-on-potential-benefits-new-survey-finds.html.
Survey Methodology
This survey was conducted online within the United States by Harris Poll on behalf of CardRatings from Sept. 21-23, 2016 among 2,008 U.S. adults ages 18 and older among whom 1,555 have personal credit card(s). This online survey is not based on a probability sample and therefore no estimate of theoretical sampling error can be calculated. For complete survey methodology, including weighting variables, please contact Diana Dang at mailto:ddang@quinstreet.com.
CONTACT: Diana Dang        
         ddang@quinstreet.com
         (650) 703-6349