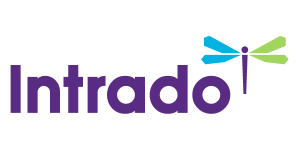 SECU Members and Employees Raise Over $21,600 for Hurricane Matthew Disaster Relief
/EIN News/ -- RALEIGH, N.C., Dec. 08, 2016 (GLOBE NEWSWIRE) -- Donations from Hurricane Matthew Relief efforts organized by State Employees' Credit Union (SECU) have delivered an extra dose of help to agencies assisting North Carolinians in need.  During the weeks following the October storm, Credit Union members and employees from across the state raised more than $21,600 over a three-week period.  These funds were provided to the American Red Cross, the Salvation Army and the Food Bank of Central and Eastern North Carolina for distribution in the flood impacted areas.  The monies will be used to provide food, clothing, shelter and cleaning supplies to families and communities that need the help.

The donations raised by SECU members and employees respond to the needs of eastern and southeastern North Carolina residents hit hard by flooding and wind damage.  The funds are in addition to the October assistance of the member-funded SECU Foundation, which provided a $500,000 grant to the North Carolina Association of Feeding America Food Banks to support the purchase and distribution of food, water, cleaning supplies and essential items to those affected by Hurricane Matthew.  In addition, the employees of many SECU branches across the state held local food and supply drives and partnered with community organizations that transported and delivered goods to hard-hit areas.
"We are very proud of the efforts of our members, employees and the SECU Foundation for providing funds and supplies to North Carolina citizens in their time of need," remarked Mike Lord, SECU President.  "The credit union philosophy of 'People Helping People®' is an integral part of the culture of SECU.  We are glad to pitch in and help others get back on their feet."
About SECU
A not-for-profit financial cooperative owned by its members, SECU has been providing employees of the State of North Carolina and their families with consumer financial services for over 79 years.  The Credit Union also offers a diversified line of financial advisory services including retirement and education planning, tax preparation, insurance, trust and estate planning services, and investments through its partners and affiliated entities.  SECU serves over 2 million members through 257 branch offices, nearly 1,100 ATMs, 24/7 Member Services via phone and an interactive website, www.ncsecu.org.
Contact:  Leigh Brady, EVP – Organizational Development 
Office:  919-807-8347 | leigh.brady@ncsecu.org