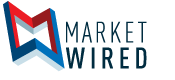 Esrey Announces Signing of a Non-Binding Letter of Intent With Enablence Technologies Inc.
/EINPresswire.com/ -- VANCOUVER, BRITISH COLUMBIA--(Marketwired - Dec 8, 2016) - Esrey Energy Ltd. ("Esrey" or the "Company") (TSX VENTURE:EEL) is pleased to announce the signing of a non-binding Letter of Intent (the "LOI") with Enablence Technologies Inc. ("Enablence") (TSX VENTURE:ENA), an emerging supplier of optical components and subsystems for telecommunication access in metro and data center markets that provides for a combination of the two companies (the "Business Combination").
Enablence is currently rolling out its optical platform which is based on a fully integrated architecture. Its subassembly has significant cost, power consumption, size and performance usage benefits.
The addressable market for its initial metro access optical network product is growing exponentially and is estimated to be approximately US$800 million by 2018 (Source: OVUM market forecast). Enablence is also developing a 100G TxRx (Tosa Rosa) for the data centre market.
Under the proposed terms of the LOI, Esrey shareholders will receive approximately 2 shares of Enablence for each share of Esrey owned, subject to final due diligence, a premium of 74.9% to the 20 day Esrey VWAP. The consideration to Esrey shareholders is based on the net cash remaining in Esrey at closing divided $0.08, being equal to the price of the Enablence non-brokered private placement (the "Enablence Private Placement") financing at a price of $0.08 per share (the "Issue Price") announced by Enablence today and is subject to TSX Venture Exchange approval. Upon completion of the Business Combination, the shareholders of Esrey are expected to own approximately 13.6% of the pro forma company, before accounting for any shares issued as part of the Enablence Private Placement.. As outlined in the LOI, Enablence and Esrey have entered into a 60-day exclusivity period.
Transaction Benefits
Enablence and Esrey believe that the Business Combination will result in significant benefits to the shareholders of each company, including:
Esrey shareholders will have the benefit through their ownership of Enablence shares to gain access to the rapidly growing market for optical components. Enablence is extremely well positioned for success in the metro access telecom and data center applications
Esrey shareholders will enjoy increased trading liquidity
Esrey may dispose of its remaining oil & gas assets prior to the completion of the Transaction and may distribute the proceeds of any such disposition to its shareholders
Enablence shareholders will see the benefit of an enhanced financial position with an increase in available cash of over $6.0mm upon the closing of the transaction
Pursuant to the terms of the LOI, the completion of the Business Combination is conditional upon a number of items, including without limitation, the signing of a Definitive Agreement, completion of satisfactory due diligence, approval of the shareholders of Esrey, receipt of all necessary regulatory approvals, Enablence raising a minimum $4,000,000 by way of the Private Placement and exercise of outstanding warrants, formalization of the legal structure of the transaction and no material adverse change occurring with respect to either Enablence or Esrey.
About Enablence Technologies Inc.
Enablence Technologies Inc. is a publicly traded company (TSX VENTURE:ENA) that designs, manufactures and sells optical components and subsystems to a global customer base. It utilizes its patented technologies including planar lightwave circuit intellectual property in the production of an array of photonics components and broadband subsystems that deliver a key portion of the infrastructure for next-generation telecommunication systems. The Company's product lines address all three segments of optical networks: access (connecting homes and businesses to the network); metro (communication rings within large cities); and long-haul (linking cities and continents). For more information, visit www.enablence.com.
About Esrey Energy Ltd.
Esrey is a Canadian exploration and development company focused on developing oil and gas reserves in Papua New Guinea and Bulgaria. The Company is headquartered in Vancouver, British Columbia, Canada. In Papua New Guinea, Esrey holds a 50.55% net interest in PPL 486, covering approximately 530,000 acres, a 60% net interest in PRL 13, covering approximately 40,000 gross acres, and an 84.25% interest in PPL 321 in northern Papua New Guinea, covering approximately 1.8 million gross acres. Esrey has entered into a farm-in agreement relating to 405,080 acres of prospective argillite formation in Bulgaria with Direct Petroleum Bulgaria EOOD, a subsidiary of TransAtlantic Petroleum Ltd. Esrey shares trade on the TSX Venture Exchange under the symbol "EEL". For more information, visit www.esreyenergy.com.
ESREY ENERGY LTD.
Per: David Nelson, President & CEO
Neither TSX Venture Exchange nor its Regulation Services Provider (as that term is defined in the policies of the TSX Venture Exchange) accepts responsibility for the adequacy or accuracy of this release.
Cautionary Note Regarding Forward-Looking Statements
Certain statements contained in this news release constitute "forward-looking information" as such term is used in applicable Canadian securities laws. Forward-looking information is based on plans and estimates of management at the date the information is provided and certain factors and assumptions of management. Forward looking information is subject to a variety of risks and uncertainties and other factors that could cause plans, estimates and actual results to vary materially from those projected in such forward-looking information. Factors that could cause the forward-looking information in this news release to change or to be inaccurate include, but are not limited to, the risks related to unsatisfactory results of due diligence, international operations and doing business in foreign jurisdictions, risks associated with the oil and gas industry and exploratory and development activities generally (e.g., operational risks in development, exploration and production, delays or changes in plans with respect to exploration or development projects or capital expenditures, risks associated with equipment procurement and equipment failure), the risk of commodity price and foreign exchange rate fluctuations, risks related to future royalty rate changes, and risks and uncertainties associated with securing and maintaining necessary regulatory approvals, and counterparty risk related to the stability and viability of the Company's joint venture participants.
Shares Outstanding: 39,762,771