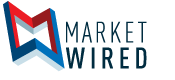 Zephyr Real Estate's Annual San Francisco-Themed Calendar Now Available
Mini-park at Cottage Row, San Francisco
Click here for high-resolution version
Mini park at 303 Second St., San Francisco
Click here for high-resolution version
/EINPresswire.com/ -- SAN FRANCISCO, CA--(Marketwired - December 08, 2016) - For almost 30 years, Zephyr Real Estate has produced custom calendars as a gift for their clients and colleagues. The calendars traditionally feature subjects unique to San Francisco. This year's calendar showcases Secret Gardens, public mini parks and privately-owned public open spaces all over the city. San Francisco is home to over 30 mini parks and more than 50 privately-owned, public open spaces.
From Coleridge Mini Park, with its panoramic city views, to Juri Commons, a park originating from a stretch of one of California's first inter-city rail links, these Secret Gardens merit exploration and a diversion from the usual clamor of the city. Some of the park names conjure up an image that just begs to be visited, such as Fallen Bridge Mini Park and Edgehill Mountain Park. To see the entire roster and their locations, Zephyr's 2017 calendar is definitely a must-have.
Part of the calendar enterprise includes Zephyr's tradition of giving back to the community it calls home. This year's donation goes to The Neighborhood Beautification Program (Community Challenge Grant Program). The program donates funds to communities, businesses, schools and nonprofits to help improve their neighborhood's public spaces. Past donations include the SF Museum and Historical Society, SF Parks Alliance, and the SF Arts Commission.
Past year's calendars have featured movies set in San Francisco (Cinematic San Francisco), famous stairways and slides (Chutes and Ladders), and historic pubs and bars (San Francisco After Dark). These, as well as all the others, are quite collectible and reveal some of the City's best-kept secrets.
"Planning and executing the calendar project is always entertaining as we research the theme and then the elements to include," commented Melody Foster, Zephyr's Vice President of Marketing. "It's a great opportunity to share our love of the city with our clients, agents and friends."
To receive a calendar, please contact a Zephyr agent or email Zephyr at inquiries@zephyrsf.com. Supplies are limited.
About Zephyr Real Estate
Founded in 1978, Zephyr Real Estate is San Francisco's largest independent real estate firm with nearly $2.3 billion in gross sales and a current roster of more than 300 full-time agents. Zephyr's highly-visited website has earned two web design awards, including the prestigious Interactive Media Award. Zephyr Real Estate is a member of the international relocation network, Leading Real Estate Companies of the World; the luxury real estate network, Who's Who in Luxury Real Estate; global luxury affiliate, Mayfair International; and local luxury marketing association, the Luxury Marketing Council of San Francisco. Zephyr has six offices in San Francisco, a brand new office in Greenbrae, and two brokerage affiliates in Sonoma County, all strategically positioned to serve a large customer base throughout the San Francisco Bay Area. For more information, visit www.ZephyrRE.com.
Image Available: http://www.marketwire.com/library/MwGo/2016/12/7/11G124516/Images/Cottage_Row-58eee4823f4ab9f0a40e4271db9f8dea.JPG
Image Available: http://www.marketwire.com/library/MwGo/2016/12/7/11G124516/Images/303_Second_St-0e02e372732b8138be754c94b81c51bc.JPG

Contact:
Melody Foster
Zephyr Real Estate
San Francisco, CA
415.426.3203
Email contact