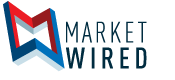 Choose the Outcomes of Romance and Mystery with the New Linda Brown Interactive Story
Viewers can make plot-changing decisions for up-and-coming singer Linda Brown on her adventures
/EINPresswire.com/ -- BUENOS AIRES, ARGENTINA--(Marketwired - Dec 8, 2016) -  The Linda Brown Interactive Story, created by The Other Guys, a digital entertainment company, today releases its first season available to download for free on all iOS devices, including Apple TV. Perfect for any leisure moment, Linda Brown takes viewers through the trials and tribulations associated with pursuing love amongst romance and mystery.
The series consists of 12 episodes, each five to eight minutes long, that follow up-and-coming singer Linda Brown, who travels to Rio de Janerio to attend her best friend's wedding after having her heart broken. What starts as a relaxing trip turns into an exciting romance and mystery story, where viewers are prompted with plot choices to make story-changing decisions about how Linda reacts to certain situations. 
"Audiences are consuming content differently than before, because they want to have an active role in storylines anytime, anywhere -- not just sit on their couch at home and passively watch a show," said Nicolás Cuneo, CEO and co-founder of The Other Guys. "Linda Brown lets the audience shape her story based on their own emotional reactions, which elicits deeper feelings and connections for a more engaging experience."
Written by Jorge Edelstein, creator of Disney's hit show 'Violetta,' the series features original music and stunning motion comics that combine cinematic storytelling and moments of exploration to keep viewers engaged. The Linda Brown Interactive Story is The Other Guys' first original interactive series, with both the storyline and design created in-house. The unique format combines the interactivity and portability of casual games with the depth and experience of watching a TV series. 
The Linda Brown Interactive Story is free to download in the App Store today and includes the option for in-app purchases to view additional episodes. Follow Linda Brown on her social media channels on Facebook, Instagram or Spotify to learn more about her personality and listen to playlists curated by mood!
To learn more about The Other Guys, please visit http://www.other-guys.com or follow the company on Facebook and LinkedIn.
About The Other Guys
The Other Guys is a digital entertainment company that creates original and adapted interactive content series. Founded in 2013, The Other Guys' partners launched a series of successful mobile gaming apps before focusing on Interactive Series. The Interactive Series aim to boost user engagement and let audiences enjoy the experience whenever they want, on any device. For more information, visit http://www.other-guys.com or follow the company on Facebook and LinkedIn.
Press Contact:
Janice Gebhardt
Uproar PR for The Other Guys
Email Contact
312-878-4575 ex. 244