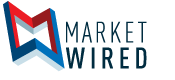 Seismic Named a Leader in Aragon Research's Globe(TM) for Sales Engagement Platforms
/EINPresswire.com/ -- Report analyzes top vendors on their market understanding and ability to execute strategy
SAN DIEGO, CA--(Marketwired - Dec 7, 2016) -  Seismic, the leading end-to-end sales enablement solution, has been named a "Leader" in Aragon Research's new Globe™ for Sales Engagement Platforms, 2016. The report analyzes 20 vendors and specifically highlights Seismic's superior automated content assembly and analytics capabilities as reasons for the being named a Leader.
The Aragon Research Globe is a market evaluation tool that graphically depicts Aragon Research's evaluation of a specific market and its component vendors. According to Aragon Research, the sales engagement market is comprised of vendors with solutions focused on equipping sales teams "with the necessary tools to engage with prospects and customers in an all-digital fashion."
"We continue to invest in our product and people to maintain our position as leader in this rapidly growing and innovating market, and we are pleased to be recognized as such by Aragon Research," said Doug Winter, co-founder and CEO at Seismic. "As the only true end-to-end sales enablement platform on the market today, Seismic remains devoted to playing an essential role in every phase of the sales engagement lifecycle."
Seismic's LiveDocs® technology, which automates the personalization of sales materials within seconds, remains a key differentiator. According to the report, "one of the unique features of Seismic is its dynamic content assembly capability, which allows a presentation to be automatically generated by the application."
Access the report at Aragon Research's website here.
About Seismic
Seismic's leading sales enablement solution allows marketing teams to personalize content at scale and equips large sales teams with the right content for every interaction, dramatically improving time spent selling and win rates. Seismic is the only sales enablement platform powered by machine learning and the award-winning LiveDocs® technology, which automates the creation of personalized sales materials within seconds. Real-time analytics provide unprecedented insight for marketing teams looking to gauge which content helps close deals, further aligning marketing and sales efforts. Headquartered in San Diego and with 280 employees across the globe, Seismic is privately held by its executive team and investment firms General Atlantic, JMI Equity, and Jackson Square Ventures.
To see how Seismic is being used by firms in your industry, visit http://www.seismic.com.
About Aragon Research -- a technology focused research and advisory firm committed to providing thought leading strategic research and trusted advisory services. Aragon Research does not endorse vendors, or their products or services that are referenced in its research publications and does not advise users to select those vendors that are rated the highest. Aragon Research publications consist of the opinions of Aragon Research and Advisory Services organization and should not be construed as statements of fact. Aragon Research provides its research publications and the information contained in them "AS IS," without warranty of any kind.
Media Contact
Jason Fidler
Senior PR Specialist
Seismic
Email Contact
978-505-9148