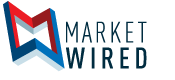 Hottest Toys on Every Kid's Wish List Revealed
/EINPresswire.com/ -- GameStop Has the Loot Your Kids Want This Holiday; Fund Your Holiday Purchases Through Trades Plus Get a $50 GameStop Gift Card Starting Wednesday, December 7
GameStop fan Sevyn Tennison has Minecraft on her wish list.
Click here for high-resolution version
PowerUp Rewards members and their children offer inside information on the must-have merchandise for Holiday 2016.
Click here for high-resolution version
GRAPEVINE, TX --(Marketwired - December 06, 2016) - GameStop, a global family of specialty retail brands that makes the most popular technologies affordable and simple, has the inside scoop on what kids want this holiday season. The top gaming retailer recently polled its PowerUp Rewards™ members to find out what's on their littlest gamer's wish lists.
It came as no surprise that those who took the survey said their favorite persons to shop for were the kids in their life with their significant other a distant second. They also offered the inside information on the must-have merchandise for Holiday 2016.
From games for every system to collectibles and more, these are the top 5 video game gifts kids want this year:
New games - Some of the most popular games the kids today are playing are sporty titles like Madden NFL 17, NBA 2K17 and FIFA 17 but also classics, like LEGO games. LEGO Dimensions is a toys-to-life video game that allows players to live out their wildest franchise cross-over fantasies. Utilizing the Lego Toy pad and official LEGO Dimensions mini-figures, you can transport characters from various major franchises such as D.C. Comics, Harry Potter, Lord of the Rings and more as you fight to save the Multiverse. Just Dance 2017 is the latest installment of the hit family game that will keep kids, or the whole family, active while having fun, and customers can get $10 off Just Dance 2017 December 11-17. Shoppers can also save $20 on Forza Horizon 3 and ReCore December 11-31.
New Nintendo 3DS XL - For the kid on the go, the New Nintendo 3DS XL not only plays hundreds of awesome 3DS games, but it also plays every original DS game too. Popular games for the 3DS include any game starring our hero: Mario. Try out Super Mario Maker, the classic Mario Kart 7, the new Mario Party Star Rush or Super Smash Brothers, which allows gamers to pit different Nintendo characters against each other to fight it out. December 11-17 you can get $25 off the purchase of the New Nintendo 3DS XL, while supplies last.
Everything Pokémon - Pokémon is super popular right now, and two of the hottest games to come out this year are the just released Pokémon Sun and Pokémon Moon, available only for the 3DS at $39.99 each. Your Poké-fan can experience the world of Pokémon in a new way with the unique Pokémon Z-Ring and Z-Crystals! Compatible with both titles, the Z-Ring can interact and synchronize to enhance the game play experience with new Z-Moves! Available now for $32.99.
Anything Star Wars - With a brand new movie in theaters, cool t-shirts, awesome FUNKO pop vinyl figures, and games like LEGO Star Wars The Force Awakens and the epic Star Wars Battlefront, Star Wars is as cool as ever and some of the coolest gifts in the galaxy are at GameStop!
PSVR (for children ages 12 and up) - GameStop is the destination for virtual reality this holiday and you'd be sure to dazzle the whole family with the new PlayStation® VR. It has immersive technology that will transform how you experience interactive entertainment. The PSVR core bundle includes the headset, cables, stereo headphones and demo disc with 18 games. It's compatible with the PS4 and the PS4 Pro. It's non-stop fun at the highest level of engagement and an excellent value at $399.99.
Harry Potter Collectibles - Fallen in love with the film Fantastic Beasts and Where to Find Them? You find the magical creatures at GameStop. Intricately detailed and painted, each creature, ranging from Hedwig to a Gringott's goblin, is available in figure form for $29.99.
Also popular among those polled:
Skylanders Imaginators - Kids of all ages love these high-tech meets tactile toys. All the Skylanders figures you already own will work with this new game. There are more than 350 to collect! Visit GameStop during Skylanders Weekend, December 17 and 18, for deals on Skylanders and to scoop up the GameStop exclusive Mystical Bad Juju Sensei figure, first available on December 17 for $14.99.
All things Minecraft - If the gamer on your list loves Minecraft, and who doesn't, then GameStop is your Minecraft headquarters. GameStop has the Xbox One S 500GB Minecraft Favorites Console Bundle for $299.99. The bundle includes everything you need to build, create and explore: full downloads of Minecraft for Xbox One and Windows 10, plus 13 content Packs, and a FREE new Xbox One white or black wireless controller with purchase, now through December 10. Saturday, December 10 is also Minecraft Day at GameStop. Celebrate with us and get a FREE Minecraft sticker pack while supplies last. Save $10 on select Minecraft games and 20 percent on Mattel Minecraft collectibles.
New consoles - Whether it's the Xbox One S, the Xbox One, PlayStation®4 Pro or PlayStation®4, GameStop can help customers select the console that's right for their family. GameStop is offering a 12-month PlayStation Plus membership for FREE with the purchase of the PlayStation® 4 500 GB Uncharted 4 Bundle for $299.99 now through December 10 and while supplies last.
GameStop has these and all of the most coveted products for children of all ages. A GameStop game advisor can also help customers know which games are appropriate for your child and which games and other gifts your kid will love the most.
Customers can also make their holiday budget stretch further in trading consoles, games and accessories and put credit towards their wish list purchases. Starting Wednesday, December 7 through Friday, December 9, when customers trade in select hardware or technology items and opt for store credit, they will receive a $50 GameStop gift card on top of the value of their trades.
For more gift ideas for the holidays and information on products deals, please visit a GameStop store location, or GameStop's online Holiday Hub.
About GameStop
GameStop Corp. (NYSE: GME), a Fortune 500 company headquartered in Grapevine, Texas, is a global, multichannel video game, consumer electronics and wireless services retailer. GameStop operates more than 7,500 stores across 14 countries. The company's consumer product network also includes www.gamestop.com; www.Kongregate.com, a leading browser-based game site; Game Informer® magazine, the world's leading print and digital video game publication; and ThinkGeek, www.thinkgeek.com, the premier retailer for the global geek community featuring exclusive and unique video game and pop culture products. In addition, our Technology Brands segment includes Simply Mac and Spring Mobile stores. Simply Mac, www.simplymac.com, operates 70 stores, selling the full line of Apple products, including laptops, tablets, and smartphones and offering Apple certified warranty and repair services. Spring Mobile, www.springmobile.com, sells all of AT&T's products and services, including DIRECTV through its 1,429 AT&T branded stores and offers pre-paid wireless services, devices and related accessories through its 70 Cricket branded stores in select markets in the U.S.
General information about GameStop Corp. can be obtained at the company's corporate website. Follow @GameStop on Twitter and find GameStop on Facebook at www.facebook.com/GameStop.
Image Available: http://www.marketwire.com/library/MwGo/2016/12/6/11G124360/Images/Sevyn_Minecraft-e7120ae35f44bbb186b8fbe216ceed35.jpg
Image Available: http://www.marketwire.com/library/MwGo/2016/12/6/11G124360/Images/Sevyn_secret-ac476da14ec599658b229046d41bbdae.jpg