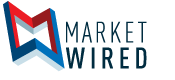 Here Comes the Cavalry: Ming-Na Wen Joins Celebrity Lineup at Marvelous Nerd Year's Eve
/EINPresswire.com/ -- Plus more details on Stan Lee's 94th birthday roast
DALLAS, TX--(Marketwired - December 06, 2016) - You thought it couldn't get better, but the celebrity guest list at Marvelous Nerd Year's Eve just got more...well, Marvel-ous. That's right, Agent Melinda May herself, Ming-Na Wen, has joined the star-studded lineup on Friday and Saturday only, December 30 and 31st, at the Sheraton Dallas, announces Geek Expos.
Wen's storied career began with a breakout role in "The Joy Luck Club," but soon the diverse actress was everywhere, from one of her best-known roles on the hit show "ER" to her turn as the title voice of Disney's Mulan and her current stint as Agent Melinda May on Joss Whedon's "Marvel's AGENTS OF S.H.I.E.L.D." on ABC. Wen can also be seen in the upcoming Blumhouse feature "6 Miranda Drive" opposite Kevin Bacon.
She joins other celebrity guests on Friday, December 30, to help celebrate Marvel patriarch Stan Lee at his 94th birthday roast hosted by actor and comedian Brian O'Halloran ("Clerks," "Clerks II," "Dogma"). This once-in-a-lifetime event is not to be missed, commemorating Lee's life and career with a lot of love and laughs.
But what birthday party would be complete without a cake? A team of local Dallas confectionary artists, led by Iris Candelaria, have been hard at work designing a delicious creation to honor the mind behind some of Marvel's most iconic characters. They will unveil their multi-level cake design, featuring moving effects, lighting and more, during the roast.
Interactive art will add more dimension to the event, with several artists under the direction of ArtLoveMagic's Christy Jedigoddess completing a commemorative mural during the roast. The mural will be worked on throughout Friday, and audience members at the roast will get the opportunity to contribute to the piece alongside the artists to put a personal mark on the evening. The finished piece will be on display for attendees to enjoy throughout Saturday and Sunday.
"We could have simply sang 'Happy Birthday' to Stan Lee at a Q&A session and had that be that, but The Man deserves a birthday bash fit for a titan of pop culture," says Marvelous NYE Con Chair Devin Pike. "Being able to hold this in Dallas, in my hometown, it's just icing on a really big cake."
Tickets are on sale now for Marvelous Nerd Year's Eve, including single-day general admission and value-added four-day VIP passes, which include one celebrity photo op and autograph, access and drink tickets to the Sector 37 Lounge and access to the VIP New Year's Eve Party.
And since the party doesn't stop once the sun goes down on December 31, party passes are available for purchase for general admission ticketholders, ranging from $40 for the general admission New Year's Eve party to $75 for access to the VIP New Year's Eve party. Both add-on packages include a champagne toast at midnight. Come say hello to 2017 with your favorite celebrities and all your new best nerd friends!
Marvelous Nerd Year's Eve is a four-day celebration of pop culture -- films, television, comics, music, cosplay, and so much more. Featuring comics legend Stan Lee on his 94th birthday, MNYE features over three-dozen celebrity guests, cosplayers, Q&A panels, Marvelous NYE University, a 24-hour film race and thousands of pop culture fans.
Ready to buy tickets, get more guest information, reserve a hotel room or check on the schedule? Visit the Geek Expos main site at www.geekexpos.com or the Marvelous Nerd Year's Eve website at www.MarvelousNYE.com.