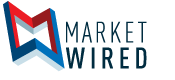 Diet Doc Releases Doctor-Recommended Program to Lose Weight Fast With the Mediterranean Diet
/EINPresswire.com/ -- CHARLESTON, WV--(Marketwired - December 02, 2016) - Throughout the U.S., millions of individuals are overweight or obese, facing health problems like heart disease, type 2 diabetes, and metabolic syndrome (MetS). MetS refers to a cluster of risk factors that raise the chances of heart disease and other health issues like diabetes and stroke. It involves specific signs ranging from elevated triglycerides (and poor lipid balance in general), elevated blood pressure, elevated fasting glucose and an excess of body fat. An individual with three or more of the following metabolic risk factors may be diagnosed with MetS:
Large waistline with excess fat in the stomach area
High levels of triglyceride (a type of fat found in blood) or taking medication to treat high triglyceride levels
Low levels of HDL cholesterol (known as the "good" kind of cholesterol) or taking medication to treat low HDL cholesterol levels
High blood pressure
High fasting blood sugar or taking medication to treat high blood sugar
Preventing or treating these health issues requires moderating food as well as beverage consumption using a customized diet plan. The popular Mediterranean Diet is one option for individuals wishing to balance protein, carbohydrate and fat consumption while losing weight in a healthy and effective way. The Mediterranean Diet recommends a balanced regimen of certain types of foods containing high amounts of olive oil, legumes, unprocessed cereals, fruits and vegetables; moderate amounts of fish, dairy, and wine; and restricted consumption of non-fish meat or meat products.
While the Mediterranean Diet involves customized dieting based on healthy meal choices and discourages the "starvation" approach that many fad diets endorse, it can still be challenging to maintain. Like any other diet, it requires consistency, customization and professional supervision to be effective. According to Dr. Nishant Rao, the resident medical expert at Diet Doc, a nationally recognized weight loss center, it is important to examine individual body composition, dietary needs and specific weight loss goals when picking a diet plan. At Diet Doc, the primary goal is to optimize fat loss with minimal muscle loss. To accomplish this, Dr. Rao suggests either focusing on dieting and losing fat, exercising and building lean muscle, or balancing between the two. He furthers, "once the goals have been set, then the next objective part of any diet is determining the macro targets (protein, carbohydrates and fat that constitute all diets), which sometimes vary dramatically depending on the particular diet's philosophy. Some diets might recommend high levels of protein with low amounts of fat while diets like the ketogenic diet are actually high in fat and low in carbohydrates. The Mediterranean diet actually offers a balance between the three macro targets."
In order to maximize weight loss results and target individual needs based on dietary needs and past weight loss struggles, Diet Doc offers solutions like Low Dose Naltrexone (LDN) and Metwell, which helps balance metabolism and reduce appetite without harmful side effects, even for patients with conditions like MetS. Medical weight loss solutions like these, even in combination with popular diets like the Mediterranean Diet, have been shown to be effective in addressing portion control or emotional eating issues. Such solutions, of course, are most effective under doctor-supervision.
Diet Doc offers weight loss and diet consulting to all patients, regardless of their dietary needs or history. With a safe, doctor-supervised diet plan and guidance for life, Diet Doc patients gain the following benefits within the very first month:
Fast and healthy weight loss
Understanding of past weight loss failures
Customized and balanced diet plans that curb hunger and establish a healthy lifestyle
Attention to specific nutritional needs based on body chemistry
With a team of doctors, nurses, nutritionists and motivational coaches, Diet Doc products help individuals lose weight fast and keep it off. Patients can get started immediately, with materials shipped directly to their home or office. They can also maintain weight loss in the long-term through weekly consultations, customized diet plans, motivational coaches and a powerful prescription program. With Diet Doc, the doctor is only a short phone call away and a fully dedicated team of qualified professionals is available 6 days per week to answer questions, address concerns and support patients.
Getting started with Diet Doc is very simple and affordable. New patients can easily visit https://www.dietdoc.com to quickly complete a health questionnaire and schedule an immediate, free online consultation.
About the Company:
Diet Doc Weight Loss is the nation's leader in medical weight loss offering a full line of prescription medication, doctor, nurse and nutritional coaching support. For over a decade, Diet Doc has produced a sophisticated, doctor designed weight loss program that addresses each individual specific health need to promote fast, safe and long term weight loss.
Twitter: https://twitter.com/DietDocMedical
Facebook: https://www.facebook.com/DietDocMedicalWeightLoss/
LinkedIn: https://www.LinkedIn.com/company/diet-doc-weight-loss?trk=biz-brand-tree-co-logo