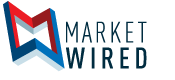 $1,000 Giveaway Helps Fulfill Jewelry Wish List Thanks to Jewelers Mutual and American Gem Society
/EINPresswire.com/ -- Sweepstakes celebrates 'Season to Sparkle' with jewelry
Jewelers Mutual's Season to Sparkle Sweepstakes awards $1,000 toward a jewelry purchase at any American Gem Society retail jeweler, plus other jewelry-related prizes.
Click here for high-resolution version
NEENAH, WI--(Marketwired - December 01, 2016) - What would you do if given $1,000 towards a jewelry purchase? Jewelers Mutual Insurance Company is giving you a chance to fulfill your jewelry wish list as they launch the Season to Sparkle Sweepstakes -- a $1,000 giveaway in collaboration with the American Gem Society (AGS), a nonprofit association dedicated to consumer protection.
"The Season to Sparkle Sweepstakes is the perfect way to get people excited about jewelry as a gifting idea, whether shopping for loved ones or ourselves," said Trina Woldt, vice president, chief marketing officer at Jewelers Mutual. "Everyone loves the gift of jewelry."
Participants may enter the sweepstakes on the Jewelers Mutual Facebook page from December 1st through the 15th. Entrants are rewarded for sharing the sweepstakes with friends by receiving two bonus entries for every referral that uses their unique link to enter.
As part of the entry process, participants are asked to share what piece of jewelry tops their wish list and why it would make their season sparkle.
Randomly selected winners will claim one of several prizes:
One grand prize winner receives a $1,000 jewelry gift card to any AGS retail jeweler.
One runner up receives a $500 jewelry gift card to any AGS retail jeweler.
Two third place winners each receive a trio of mini diamond canvases from artist Angie Crabtree, a $144 retail value.
The first 25 people to enter each receive a jewelry cleaning cloth to keep their jewelry sparkling like new.
"Choosing jewelry is personal, emotional and exciting," added Woldt. "Anyone who has given or received a gift of jewelry understands the sentimental value attached to each piece that goes beyond the metal and stone. We're thrilled to celebrate this season to sparkle in a way that adds special meaning to gift giving."
Ruth Batson, CEO of the American Gem Society (AGS) and AGS Laboratories agreed, "We understand the thought and consideration that goes into picking out the perfect piece. And we're confident the winners will enjoy shopping at their local American Gem Society-member jeweler for jewelry that will be treasured for years to come."
To learn more about the Season to Sparkle Sweepstakes, visit Jewelers Mutual's Facebook page (www.facebook.com/jewelersmutual).
Holiday gift purchases are worth protecting. For more information about jewelry insurance or to get a quote, visit JewelersMutual.com or contact a Jewelers Mutual licensed agent at 888-884-2424.
ABOUT JEWELERS MUTUAL INSURANCE COMPANY
Jewelers Mutual Insurance Company, the only insurer dedicated solely to serving the jewelry industry in the United States and Canada, was founded in 1913 by a group of Wisconsin jewelers to meet their unique insurance needs. Today, Jewelers Mutual remains the trusted insurance advisor and loss-prevention expert for jewelry businesses including retailers large and small, wholesalers, manufacturers, custom designers and appraisers. Consumers also put their trust in Jewelers Mutual to protect their personal jewelry and the special moments it represents. The company's strong financial position is reflected in its 30 consecutive ratings of "A+ Superior" from A.M. Best Company. To learn more, visit JewelersMutual.com.
ABOUT AMERICAN GEM SOCIETY
The American Gem Society, founded in 1934 by Robert M. Shipley, is a nonprofit trade association dedicated to proven ethics, knowledge, and consumer protection within the jewelry industry. The American Gem Society is a professional organization awarding credentials for its members, who are held to the highest ethical and professional standards in the industry and must pass annual recertification examinations to maintain their titles. Less than one in twenty jewelers in the country have chosen to meet the exacting standards necessary for membership.
ABOUT ANGIE CRABTREE
Angie Crabtree paints diamond facets enlarged 1,000+ times. Ranging from 24 to 64 inches tall, their large scale allows viewers to experience the small, beautiful gems in an up-close and personal way. Painted in oils on canvas, she uses a classical glazing technique to create a stained-glass effect, reminiscent of 17th century royalty portraiture. Using symmetry and repetition, the kaleidoscopic shapes suggest a hypnotic brilliance similar to the real thing. Crabtree creates commissioned paintings using gems from clients' personal collections. Her work belongs in private and corporate collections worldwide. She graduated from the San Francisco Art Institute, and attended the School of the Art Institute of Chicago and the Gerrit Rietveld Academie in Amsterdam. Crabtree's studio is located in Berkeley, CA.
You have received this release because you have a business relationship with Jewelers Mutual Insurance Company or because this information may be beneficial to you. To unsubscribe or change your email address, please contact Jewelers Mutual Insurance Company at 24 Jewelers Park Drive, PO Box 468, Neenah, Wis. 54957-0468, call 800-558-6411, or email communications@jminsure.com.
©2016 Jewelers Mutual Insurance Company
Image Available: http://www.marketwire.com/library/MwGo/2016/11/30/11G123827/Images/jewelersmutual-b02d3c08b3938698bb1eed3970089288.jpg

MEDIA CONTACT:
Jessica VandenHouten
Brand Communications Manager
Jewelers Mutual Insurance Company
920-521-2374 or jvandenhouten@jminsure.com