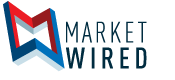 Consumers Put XANGO PiiX(TM) in Their XANGO Juice(R) to Enhance Bioavailability of Xanthones and Other Leading Nutrients
/EINPresswire.com/ -- Now Available for Sale, PiiX Features Four Primary Products to Support Better Sleep, Brain Function, Stress Reduction and Digestion
LEHI, UT--(Marketwired - December 01, 2016) - XANGO, a global wellness and direct sales leader, has introduced XANGO PiiX™, a line of liquid supplements designed to be added to XANGO Juice to enhance the leading mangosteen beverage's effectiveness. PiiX features four primary products designed to support better sleep, brain function, stress reduction and digestion.
"Modern life is full of challenges, and people are looking for natural solutions to help them feel their best," said XANGO Founder Joe Morton. "XANGO PiiX utilizes a meticulous extraction process in order to deliver maximum bioavailability of leading nutrients like xanthones from the mangosteen fruit. Consumers can put a few drops of PiiX in their daily drinks of XANGO Juice for a fast-acting, safe and highly effective natural boost."
The PiiX line introduces four different products: Slumber, Genius, Calm and Digestion. Based on the sound science behind herbal supplements, these PiiX products represent the purest form of what makes herbs so potent and valuable. Because of the meticulous extraction process, PiiX delivers maximum "bioavailability" to enhance the body's absorption of key ingredients.
PiiX Slumber™
PiiX Slumber is a proprietary blend of nutrients specifically designed to support the body's ability to sleep soundly.* PiiX extracts are extremely bioavailable, and generally are assimilated more quickly than supplements in capsule or tablet form. Slumber benefits include:
Assists the body's natural ability to reduce stress, helping to create a sense of wellness and calmness*
Helps promote natural, soothing relaxation and sleep*
Promotes calm by alleviating restlessness and insomnia*
PiiX Genius™
PiiX Genius includes ginkgo, which helps enhance oxygen, aiding in memory and focus, assisting the body's natural ability in enhancing circulation, brain-cell metabolism, and supporting better memory and concentration.* Genius is shown to help in the following ways:
Supports the body's natural ability to boost cognition, attention span, and memory functions*
Helps sharpen extended memory, assisting energy levels and circulation functions*
Helps manage the harmful effects of stress by creating a natural balance through rejuvenation and mental energy*
PiiX Calm™
PiiX Calm is a highly effective blend of herbs specifically designed to support the body's nervous system as it facilitates feelings of calm and serenity.* Traditional studies and centuries of use support XANGO's decisions to include lavender, ashwagandha, passion flower and lemon balm for strong results. Using Calm:
Supports the body's natural ability to relax, acting as a calming and soothing aid, allaying restlessness and worry*
Assists the nervous system, supporting the management of nervousness and anxiety, creating a sense of wellness and calmness*
Helps ease stress levels, promoting a natural feeling of rest and relaxation*
PiiX Digestion™
PiiX Digestion has been formulated to address the topic of digestion and to supply the body with the nutritional support it needs to function at its best. Digestion includes ingredients such as ginger, cardamom and peppermint that have been used historically for their ability to support a healthy digestive system. Digestion:
Promotes overall functionality and stimulation of the digestive system*
Helps soothe the stomach, helping to ease constipation, nausea, and indigestion*
Supports the digestive organs as a detoxifying agent, helping to clear harmful toxins from the body*
"PiiX is the perfect complement to XANGO Juice and adds to our line of leading natural products featuring the benefits of the mangosteen fruit," said XANGO Founder Gordon Morton. "This product fits the needs of consumers, including the large numbers who use XANGO Juice every day, and offers a great income-boosting opportunity to our independent distributors."
For a limited time, XANGO is also making available safe supplements for children: XANGO PiiX Kids Dream™ and XANGO PiiX Kids Immunity™. For more information about the full XANGO PiiX line or to make a purchase, visit http://www.xango.com/en/xango-juice.
About XANGO, LLC
A leading global nutrition company, XANGO, LLC, is a recognized leader in health and wellness products. Currently expanding into a wider range of botanicals, XANGO was the first company to market a premium mangosteen beverage, XANGO® Juice, to consumers worldwide. XALO® Ageless by XANGO complements XANGO Juice to fight aging at the cellular level and rejuvenate the body and mind. XANGO's roster of premium, functional products also includes XANGO Aeris™, an exclusive anti-aging skin care system to address fine lines and wrinkles and help people look and feel young again; Eleviv® for natural, youthful vigor; and the Precis® line of targeted nutritional supplements. XANGO is privately owned and powered by a global network of more than 2 million independent distributors in the U.S. and more than 40 international markets, including Canada, Mexico, Australia, Europe, Asia, South Africa and more. For details, visit www.xango.com.
*These statements have not been evaluated by the Food and Drug Administration. This product is not intended to diagnose, treat, cure or prevent any disease.