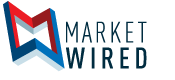 DirectCash Payments Inc. Announces December Cash Dividend With Accelerated Payment to Reflect Anticipated Closing of Plan of Arrangement
/EINPresswire.com/ -- CALGARY, AB--(Marketwired - December 01, 2016) - DirectCash Payments Inc. (the "Company" or "DC Payments") (TSX: DCI) announced today a cash dividend of $0.120 (12.0 cents) per share for the month of December, 2016.
Given the anticipated closing of the previously announced acquisition (the "Transaction") by 1999162 Alberta ULC ("AcquisitionCo"), an indirect wholly-owned subsidiary of Cardtronics plc ("Cardtronics"), the Company plans to pay the dividend on an accelerated basis. The dividend will be paid on January 5, 2017 to shareholders of record on December 21, 2016. The dividend will be paid by the Company on January 5, 2017 regardless of whether the Transaction closes. This dividend is an eligible dividend for the purposes of the Income Tax Act (Canada).
The Company intends to remove the payment of the dividend as a step in the plan of arrangement effecting the Transaction if closing does not occur on January 5, 2017.
The Company is one of the largest branded ATM providers in Canada and Australia, and the third largest branded ATM provider in the United Kingdom. DC Payments is one of the leading providers of credit union and other financial institution processing and outsourcing services, branded non-financial institution debit terminals and prepaid card products in Canada. DC Payments also offers ATM services in Mexico and New Zealand.
Additional information about the Company is available on SEDAR (www.sedar.com) and our website at www.directcash.net.