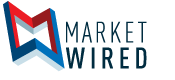 Supply Deficit, Strong Demand Could Benefit $16.5 Billion in Zinc Mining Projects Worldwide, an Industrial Info News Alert
/EINPresswire.com/ -- SUGAR LAND, TX--(Marketwired - Dec 1, 2016) - Researched by Industrial Info Resources (Sugar Land, Texas) -- A speculative metals-buying binge has pushed prices for both zinc and lead up to their highest marks since the mining boom. Zinc prices recently reached a five-year high on the London Metal Exchange due to speculation, but also improving conditions in China that have buoyed demand for metals. Zinc prices are up more than 50% this year.
Within this article: Details on the global zinc market and how industry players are reacting to the stronger prices.
Other companies featured: Glencore plc, Trevali Mining Corporation (TSE:TV), MMG Limited, Vedanta Resources plc
For details, view the entire article by subscribing to Industrial Info's Premium Industry News, or browse other breaking industrial news stories at www.industrialinfo.com.
Industrial Info Resources (IIR), with global headquarters in Sugar Land, Texas, five offices in North America and 10 international offices, is the leading provider of global market intelligence specializing in the industrial process, heavy manufacturing and energy markets. Industrial Info's quality-assurance philosophy, the Living Forward Reporting Principle™, provides up-to-the-minute intelligence on what's happening now, while constantly keeping track of future opportunities. Follow IIR on: Facebook -- Twitter -- LinkedIn. For more information on our coverage, send inquiries to info@industrialinfo.com or visit us online at http://www.industrialinfo.com.
Contact:
William Ploch
713-783-5147