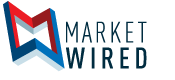 Black Friday and Cyber Monday Gives Reality Check on Limits of Old-School Databases
/EINPresswire.com/ -- Clustrix Points to Scale-out SQL as the Solution
SAN FRANCISCO, CA--(Marketwired - December 01, 2016) - December 1, 2016 -- Clustrix (www.clustrix.com), provider of the first scale-out database designed for the elastic scaling requirements of high-transaction, high-value workloads of today's web applications, observed some of the website performance problems experienced on Black Friday and Cyber Monday, and commented on the database-rooted challenges leading up to these snafus.
According to the company's blog:
Macy's, according to the Mercury News "... suffered service disruptions on Black Friday, dealing a setback to a company trying to persuade customers -- and investors -- that it can handle more online traffic." This was particularly problematic, the article says, as the company has been shuttering brick-and-mortar locations and placing its focus online. Victoria's Secret experienced similar "un-sexy" problems, as did Express, Game, Quidco, Dell, Curry's PC World and Takealot. Problems like these can cost not just the companies, but the economy as a whole, and could diminish overall spending by trillions of dollars.
And while perhaps unrelated to Cyber Monday but timed to be released on the same day, Fandango's first day of online sales for tickets to the new standalone Star Wars film, "Rogue One" caused similar website problems: "Shortly after tickets went on sale, customers reported experiencing long wait times, time-outs and overall failures while trying to access Fandango."
Addressing everything other than the fundamental problem
According to Clustrix, companies that continue to use old-school MySQL and its various variants and alternatives are relying on tools that aren't up to the job of scaling to millions of concurrent transactions. The fact that these solutions aren't designed to scale "out" by adding nodes means that they're forever hindered by its inherent performance limits.
DBAs may do their best to stretch and expand the limits of these databases with complex and demanding processes such as sharding and other replication strategies like using read-slaves. However, according to Clustrix CEO Mike Azevedo: "Because these approaches are so complicated and require so much time from so many smart people is exactly why these strategies are doomed to fail. With some tinkering they may be able to scale past their performance ceiling, but every time sharding or read-slaves are employed, your risk of something going wrong grows."
A predictable outcome: poor site performance
Clustrix has been correct in its prognostications regarding site failures, having predicted the difficulties experienced during Amazon Prime Day, and explained why it happened afterward. "Databases can't keep up with the onslaught of traffic, and customers take to the web to complain about slow checkouts, disappearing cart items and website crashes," said Azevedo.
Scaling beyond the limits of Aurora and Cloud SQL
Companies, however, have options. A MySQL compatible DBMS that scales out linearly by merely adding server nodes can enable websites to maintain peak performance through extremely taxing spikes in traffic and concurrent transactions. Martin Heller recently called out the tremendous benefits of ClustrixDB's ability to scale out linearly by merely adding server nodes in his Infoworld review: "ClustrixDB scales out, way out-Clustered relational database outperforms Amazon Aurora for low-latency, high-transaction-rate scenarios."
About Clustrix
Clustrix provides the leading scale-out relational database engineered for the cloud or data center. ClustrixDB is a drop-in replacement for MySQL and an ideal solution for high-transaction, high-value workloads typically found in businesses such as ad tech, e-commerce, gaming and large web and mobile businesses. Our customers use ClustrixDB for critical business applications that support massive transactional volume and real-time reporting of business performance metrics. ClustrixDB delivers more than 25 trillion transactions per month for customers including AOL, Flipkart, MakeMyTrip, Choxi, Photobox, Rakuten and Symantec. Headquartered in San Francisco, visit www.clustrix.com to learn more.
Clustrix is trademarked in the United States. All other trademarks are property of their respective owners. Other product or company names mentioned may be trademarks or trade names of their respective companies.