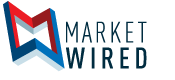 Caledonia Mining Corporation Plc Purchase of Shares by a director of the company
/EINPresswire.com/ -- ST HELIER, CHANNEL ISLANDS--(Marketwired - Dec 1, 2016) - Caledonia Mining Corporation Plc ("Caledonia" or the "Company") (TSX:CAL)(OTCQX:CALVF)(AIM:CMCL) announces that it received notice yesterday that Mr Mark Learmonth, the Company's Chief Financial Officer, has purchased a total of 11,500 shares in the Company at a price of £0.84 per share. Following this transaction Mr Learmonth owns 324,750 shares in the Company representing approximately 0.62 per cent of the issued share capital of the Company.
Note: This announcement contains inside information which is disclosed in accordance with the Market Abuse Regulation.
NOTIFICATION AND PUBLIC DISCLOSURE OF TRANSACTIONS BY PERSONS DISCHARGING MANAGERIAL RESPONSIBILITIES AND PERSONS CLOSELY ASSOCIATED WITH THEM
1
Details of the person discharging managerial responsibilities/person closely associated
a)
Name
Mark Learmonth
2
Reason for the notification
a)
Position/status
Chief Financial Officer, Caledonia Mining Corporation plc
b)
Initial notification/ Amendment
Initial Notification
3
Details of the issuer, emission allowance market participant, auction platform, auctioneer or auction monitor
a)
Name
Caledonia Mining Corporation plc
b)
LEI
N/A
4
Details of the transaction(s): section to be repeated for (i) each type of instrument; (ii) each type of transaction; (iii) each date; and (iv) each place where transactions have been conducted
a)
Description of the financial instrument, type of instrument

Identification code
Common Shares of no par value each


JE00BD35H902
b)
Nature of the transaction
Purchase of shares
c)
Price(s) and volume(s)
Price(s)
Volume(s)
84 British Pence
11,500
d)
Aggregated information
Aggregated volume
11,500
Price
84 British Pence
e)
Date of the transaction
30 November 2016
f)
Place of the transaction
London Stock Exchange, AIM