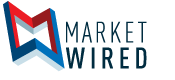 Diet Doc's Medical Director Finds No Evidence to Support The Popular Alkaline Diet
/EINPresswire.com/ -- WASHINGTON, DC--(Marketwired - December 01, 2016) - The Alkaline Diet is purported to change the body to a healthy PH state through changes in diet. The concept of alkalizing to improve health has been around for some time, however much of the research shows that many of these claims are baseless. Dr. Nishant Rao -- Medical Director of nationally recognized medical weight loss program, Diet Doc, states that, "One of the greatest problems with this concept is that it isn't very scientifically sound. The body maintains an extremely narrow pH window, with blood pH ranging between 7.35 and 7.45. This means that even as you consume highly alkaline foods, your body will always regulate blood pH in this narrow window." Dr. Rao also explains that, "If you consumed a high amount of acidic food, your body would offset it by buffering blood pH so that the actual levels never change."
Given these facts, Diet Doc doesn't stand by the concept of choosing food to manipulate blood pH because there isn't enough evidence to support that there are any actual changes that occur within the body. Dr. Rao continues, "Individuals may feel healthier when they start these types of diets for various reasons. For example, they may have suddenly eliminated dairy and they were unaware that they had actually been lactose intolerant and therefore make the mistake of correlating their improvements with the alkaline diet."
Instead of going alkaline, Diet Doc suggests that a diet that is rich in a variety of macro (protein, carbs, fat) and micro nutrients will provide the body all that it needs to be able to correctly buffer blood and optimize its normal function. Balanced diet plans, such as Diet Doc's Jumpstart Diet has resulted in weight loss of up to 20 pounds per month for their patients along with reducing health risks such as cancer, diabetes and obesity.
New Diet Doc patients can call or easily and effortlessly visit https://www.dietdoc.com to complete an initial comprehensive, yet simple, health questionnaire and schedule an immediate personal, no-cost consultation. Diet Doc Physicians all received specialized training in nutritional science and fast weight loss. Diet Doc reviews each patient's health history to create a personalized diet plan geared for fast weight loss, or that addresses life-long issues causing weight loss to slow down or stop. Nutritionists work personally with each patient and use their own algorithm to craft meal and snack plans that are compatible with each patient's age, gender, activity level, food preferences, nutritional needs and medical conditions. They combine these state of the art diet plans with pure, prescription diet products that enable their patients to resist the temptation to reach for sugary snacks, eliminate fatigue and curb the appetite. Over 97% of Diet Doc patients report incredible weight loss results with the majority losing 20 or more pounds per month.
At Diet Doc, all patients gain unlimited access to the best minds in the business. Their staff of doctors, nurses, nutritionists and coaches are available 6 days per week to answer questions, offer suggestions, address concerns and lend their professional guidance and support. Because of this, more and more people are turning to Diet Doc for their weight management needs. Diet plans are tailored to be specific to the needs of those of any age, gender, shape or size and for those who are struggling to lose that final 10-20 pounds to those who must lose 100 pounds or more. Call today to request a private, confidential, no-cost online consultation.
About the Company:
Diet Doc Weight Loss is the nation's leader in medical, weight loss offering a full line of prescription medication, doctor, nurse and nutritional coaching support. For over a decade, Diet Doc has produced a sophisticated, doctor designed weight loss program that addresses each individual specific health need to promote fast, safe and long term weight loss.
Twitter: https://twitter.com/DietDocMedical
Facebook: https://www.facebook.com/DietDocMedicalWeightLoss/
Linkedin: https://www.Linkedin.com/company/diet-doc-weight-loss?trk=biz-brand-tree-co-logo