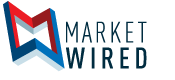 Rockcliff Purchases Near Surface Unmined High Grade Zinc Deposit
/EINPresswire.com/ -- TORONTO, ONTARIO--(Marketwired - Dec 1, 2016) - Rockcliff Copper Corporation ("Rockcliff" or the "Company") (TSX VENTURE:RCU)(FRANKFURT:RO0)(WKN:A142TR) is pleased to announce the purchase of 100% interest in the MacBride zinc property located 45 kilometres north of Leaf Rapids, Manitoba. The MacBride property contains the historical high grade MacBride zinc deposit located within 6.0 kilometres long structural magnetic high corridor. The magnetic high corridor hosts several additional undrilled electromagnetic ("EM") airborne anomalies similar to the EM signature of the MacBride zinc deposit. The MacBride zinc deposit begins at surface and is being targeted for its open pit and underground potential. The MacBride zinc property is located approximately 60 kilometres from the significant, former producing open pit and underground Ruttan copper-zinc mine.
President & CEO of Rockcliff, Ken Lapierre commented, "With the present worldwide zinc shortage and the recent corresponding sharp rise in zinc prices, high grade near surface zinc assets like the MacBride zinc deposit are very rare particularly in a stable, safe, mining friendly jurisdiction. The high grade MacBride zinc deposit is underexplored and the mineralization remains open in all directions and has the potential to substantially grow in size with more drilling. Additionally, the likelihood of discovering additional high grade zinc-rich mineralization on the property elsewhere along the same magnetic corridor that hosts the MacBride zinc deposit is considered excellent."
The MacBride property includes 7 contiguous mining claims totalling 1,662 hectares and is located in central Manitoba. An historical report by Knobby Lake Mines Limited in 1977 outlined a resource for the MacBride zinc deposit. Rockcliff is treating the resource for the MacBride zinc deposit as a "historical estimate" under NI 43-101 and not as a current mineral resource.
Historical Resource, MacBride Zinc Deposit, Leaf Rapids, Manitoba
| | | | | | |
| --- | --- | --- | --- | --- | --- |
| | | | | | |
| | | | | | |
| DEPOSIT | Tonnes | Zn (%) | Cu (%) | Au (g/t) | Ag (g/t) |
| MacBride | 1,820,055 | 8.8 | 0.30 | 0.10 | 4.50 |
| | | | | | |
Historical estimates of grade and tonnage given in this press release are viewed as reliable and relevant based on the information and methods used at the time. However, they were not prepared in compliance with resource definitions under NI 43-101 and must be considered only as historic resources. Neither Rockcliff nor its Qualified Persons have done sufficient work to classify the historic estimate as a current mineral resource under current mineral resource or mineral reserve terminology and are not treating the historic estimate as a current mineral resource. The historic resource should not be relied upon. Additional work including surface geophysics, drilling and bore hole geophysics will need to be completed to upgrade the historical resource to current NI43-101 standards.
The MacBride zinc deposit, discovered in the 1970s has seen only very limited drilling and has not been subject to an extensive, systematic exploration program. The deposit is within the same Archean-aged metavolcanic rocks and interbedded meta-sediments that host the nearby former Ruttan zinc-copper mine. The MacBride zinc deposit coincides with a 1.8 kilometres long strongly conductive EM anomaly hosted within a long magnetic high corridor that is more than 6.0 kilometres long. The deposit has been drilled across a strike length of approximately 275 metres and the remaining 1.55 kilometres length of the EM anomaly remains undrilled. The deposit remains open along strike and at depth. Additional conductive EM anomalies along the magnetic corridor remain undrilled.
The MacBride zinc deposit mineralization consists of clusters of coarse grained pyrite in a matrix of pyrrhotite, sphalerite and blebs of chalcopyrite. The extensive recrystallization of the massive sulphides and incorporation of wall rock fragments in the deposit suggests sulphide remobilization. The gangue mineral assemblage is lightly disseminated with sulphides and consists of amphibole, biotite, chlorite, sericite and garnet.
Rockcliff purchased 100% of the MacBride zinc property which hosts the MacBride zinc deposit for $58,275 and a 2% net smelter royalty (NSR). Half of the NSR can be purchased at any time for $500,000 per 0.5% NSR. Rockcliff has the right of first refusal on the remaining NSR on the property.
Ken Lapierre P.Geo., President and CEO of Rockcliff, a Qualified Person in accordance with Canadian regulatory requirements as set out in NI 43-101, has read and approved the scientific and technical information that forms the basis for the disclosure contained in this press release.
About Rockcliff Copper Corporation
Rockcliff is a Canadian resource exploration company focused on the discovery, advancement and consolidation of the highest grade unmined metal deposits in the prolific Flin Flon - Snow Lake (FF-SL) greenstone belt specifically centered on Snow Lake, MB. The Snow Lake Project, totalling in excess of 45,000 collective hectares is located in and around the Snow Lake mining camp and hosts the highest grade unmined NI 43-101 copper deposits (the gold-rich Talbot copper deposit and the Rail copper deposit), the highest grade unmined historical zinc deposits (the Lon zinc deposit, the Bur zinc deposit and the Morgan zinc deposit), includes the highest grade former lode gold producer (Laguna) and a Net Smelter Return Royalty (NSR) on the Tower property which includes the T-1 copper deposit in the FF-SL greenstone belt. Rockcliff also owns the MacBride zinc deposit located north of Snow Lake near Leaf Rapids, Manitoba. Additionally, Rockcliff owns a zinc-silver rich NI 43-101 Resource (the Shihan deposit) in Ontario and a royalty on two gold properties in Colombia, South America.
Rockcliff is well funded with over $3.0M in its treasury and no debt.
Cautionary Note Regarding Forward-Looking Statements: This news release includes forward-looking statements that are subject to risks and uncertainties. Forward-looking statements involve known and unknown risks, uncertainties, and other factors that could cause the actual results of the Company to be materially different from the historical results or from any future results expressed or implied by such forward-looking statements.
All statements within, other than statements of historical fact, are to be considered forward looking. Although Rockcliff believes the expectations expressed in such forward-looking statements are based on reasonable assumptions, such statements are not guarantees of future performance and actual results or developments may differ materially from those in forward-looking statements.