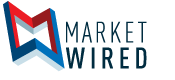 San Diego County Credit Union is one of the first financial institutions in the country to offer mobile cash access with the launch of its SDCCU Wallet
/EINPresswire.com/ -- SDCCU Wallet is a secure, easy way for customers to get cash at SDCCU ATMs without their debit card, exemplifying SDCCU's commitment to providing customers breakthrough banking products that save time
SAN DIEGO, CA--(Marketwired - November 30, 2016) - San Diego County Credit Union® (SDCCU®), San Diego's largest locally-owned financial institution, is excited to announce the launch of its new SDCCU Wallet. By downloading the SDCCU Wallet app, customers can engage in secure banking transactions using their iPhone®, such as mobile cash access at SDCCU branded ATMs and customer loyalty discount programs.
The most exciting SDCCU Wallet feature is mobile cash access. Customers can save time at any SDCCU ATM by setting up their withdrawal on their iPhone. Customers are able to open the app and select how much they want to withdraw and from which checking account -- then just tap the button on the ATM screen and scan the QR code with the app. For complete detail on how it works, visit sdccu.com/mobilewallet.
"Providing WOW service is a top priority for SDCCU, which is why we consistently look for ways to leverage new technologies to help make our customers' busy lives easier. SDCCU Wallet does just that. Our customers are now able to spend less time at the ATM and more time on other important aspects of their lives," said Teresa Halleck, SDCCU president and CEO.
Plus, the SDCCU Wallet app gives access to special deals and coupons to save on everyday purchases. SDCCU Dining Deals™ is available for customers to earn cash back when dining out. No coupons or loyalty cards are necessary. Customers can simply use their enrolled SDCCU debit and/or credit card at participating restaurants to earn up to 25% cash back. Participating restaurants and deals can be easily found in the SDCCU Wallet app.
"SDCCU is dedicated to innovation and delivering WOW service to ensure our customers receive some of the BEST products and services," added Halleck.
This commitment is what drove SDCCU to partner with CU Wallet, the credit union industry's innovative leader in the development of mobile wallet technology, for this new app. Working with CU Wallet enabled SDCCU to be among the first to market with this convenient new wallet technology.
This is only the latest in a number of cutting edge product launches from SDCCU over the years. For example, SDCCU outpaced several notable big banks with the launch of its leading-edge SDCCU Mobile Deposit. The credit union was also first to market with the SDCCU Easy Balance Transfer app, allowing customers to transfer their high-rate credit card balances to SDCCU with their smartphone. SDCCU was among the first area financial institutions to offer the new EMV chip-enhanced credit cards. SDCCU was the first financial institution to partner with MOGL to provide customers SDCCU Dining Deals. And, year after year, SDCCU has refreshed and expanded its existing product portfolio, keeping pace with technology and making customers lives easier, while maintaining the highest levels of security. These are just a few examples of SDCCU's commitment to providing breakthrough banking products that meet the demands of today's lifestyle and delivering banking services that save customers money.
About SDCCU
San Diego County Credit Union is San Diego's largest locally-owned financial institution serving San Diego, Riverside and Orange counties. SDCCU has assets of $7.7 billion, over 333,000 customers, 40 convenient branch locations and 30,000 surcharge-FREE ATMs. SDCCU provides breakthrough banking products that meet the demands of today's lifestyle and delivers banking services that save customers money. SDCCU is leading the way, offering FREE Checking with eStatements, SDCCU Mobile Deposit, mortgage loans, auto loans, Visa® credit cards and business banking services. Federally insured by NCUA. Equal Housing Opportunity. Equal Opportunity Employer. For more information, visit www.sdccu.com.
About CU Wallet
CU Wallet is a leading provider of secure, white label digital wallet solutions headquartered in Los Angeles, CA. We work with best-of-breed technology partners to deliver an innovative, seamless, end-to-end consumer experience. CU Wallet enables more than 100 regional and community financial institutions to deliver a robust, self-branded suite of digital shopping and payments services to their account holders. For more information about CU Wallet, visit: www.cuwallet.com.
Embedded Video Available: https://www.youtube.com/watch?v=PMqa1uC_Y4U&feature=youtu.be

Nathan Schmidt
EVP Marketing
San Diego County Credit Union
PO Box 261209, San Diego, CA 92196-1209
P: (858) 597-2504
nschmidt@sdccu.com