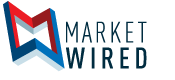 Purpose Investments Inc. Anticipates No Special Distributions on all ETFs and Mutual Funds based on latest 2016 Annual Capital Gains Estimates
TORONTO, ON--(Marketwired - November 30, 2016) - Purpose Investments Inc. is pleased to announce today that the following funds are not expected to have annual capital gains distributions for the 2016 tax year:
Purpose Fund Corp.
Purpose Core Dividend Fund
Purpose Total Return Bond Fund
Purpose Monthly Income Fund
Purpose Tactical Hedged Equity Fund
Purpose Diversified Real Asset Fund
Purpose Best Ideas Fund
Purpose Duration Hedged Real Estate Fund
Purpose Enhanced US Equity Fund
Purpose Premium Money Market ETF
Purpose Premium Yield Fund
Purpose Conservative Income Fund
Purpose Canadian Financial Income Fund
/EINPresswire.com/ -- Purpose Trust Funds
Purpose Multi-Strategy Market Neutral Fund
Purpose US Dividend Fund
Purpose International Dividend Fund
Purpose International Tactical Hedged Equity Fund
Purpose Tactical Investment Grade Bond Fund
Purpose High Interest Savings ETF
Purpose US Cash ETF
Limited Duration Investment Grade Preferred Securities Fund
Investment Grade Managed Duration Income Fund
Energy Credit Opportunities Income Fund
U.S Banks Income & Growth Fund
Silver Bullion Trust
NexC Partners Corp.
Please note that these are estimated amounts only. Circumstances may arise which would cause these estimates to change before the Funds' tax year end on December 15, 2016 or December 31, 2016, as applicable.
If necessary, Purpose expects to announce the final annual distribution amounts for the mutual fund trusts as well as the monthly and quarterly cash distributions on or about December 19, 2016. For Purpose Fund Corp. and NexC Partners Corp., both mutual fund corporations, final annual capital gains distributions will be announced on or about January 6, 2016, if necessary. All annual capital gains distributions are considered notional distributions and are automatically reinvested in the funds at the time of the distribution.
Purpose recognizes the concern among investors about the U.S. Passive Foreign Investment Company (PFIC) rules and we have taken an active position in the investment industry by making all Purpose Funds available to Canadian investors who are classified as "U.S. persons" under U.S. tax law. Purpose will provide PFIC Annual Information Statements for all of our investment funds prior to the April U.S. tax reporting deadline for individuals, on an annual basis.
About Purpose Investments
Purpose Investments is an asset management firm inspired by the belief that all investors should have access to great investment products along with low fees. Purpose believes in focusing first on managing risk and creating value that is currently missing from the marketplace, thus empowering all Canadians to be better investors. Purpose has over $2.5 billion in assets under management and currently offers 33 exchange traded funds and mutual funds and 5 closed-end funds across multiple asset classes and both traditional and alternative investment strategies.
Purpose is the manager of NexC Partners Corp. (TSX: NXC), an investment corporation which invests in a portfolio of North American dividend-paying equity securities, plus owns an equity stake in Purpose
Commissions, trailing commissions, management fees and expenses all may be associated with an investment in investment funds managed by Purpose. Investment funds are not guaranteed, their values change frequently and past performance may not be repeated. Please read the Funds' prospectus before investing.
For further information please contact:

Dan Rubin
Vice President, Marketing Purpose Investments Inc.
Tel: (877) 789-1517
Email: info@purposeinvest.com