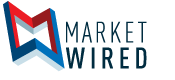 Signature HealthCARE's Telemedicine Affiliate Hits 5,000th eVisit
/EINPresswire.com/ -- YourDoc2U one of fastest-growing health startups in a rapidly-changing marketplace
LOUISVILLE, KY--(Marketwired - November 30, 2016) - Telemedicine is on the leading-edge of a rapidly changing health care industry -- and YourDoc2U, one of the fastest growing health startups, is drastically improving patient care at Signature HealthCARE facilities nationwide. The company's telemedicine affiliate just hit its 5,000th eVisit, a perfect prescription for lower costs and higher quality service.
Signature HealthCARE tapped into the evolving health care marketplace several years ago as telehealth, technology and Electronic Health Records (EHRs) drove the trends in the Affordable Care Act era. YourDoc2U was launched in 2015.
"Signature HealthCARE has always had a vision of advancing innovation that makes an impact to residents, organizations and communities across the nation," said David Duggins, president and CEO of YourDoc2U. "Telemedicine is on the leading-edge of this transformation, and we are excited to work with this committed team in providing low-cost, high-quality health care to their facilities."
YourDoc2U provides a range of telemedicine services to Signature HealthCARE's residents, including medicine management and psychotherapy. The company is also piloting a variety of other services to improve patient care.
Telemedicine is driving growth in the health care industry. Nearly 90 percent of health care executives have implemented programs that will advance this of type of care to some 7 million patients by 2018, according to the Healthcare Trends Institute, a leading health care research organization. Telemedicine comprises nearly one-fourth of the health information technology (HIT) market, which was valued at $15.6 billion in 2014 and is expected to vault to about $20 billion by 2018, according to HTI.
About Signature HealthCARE
Signature HealthCARE is a family-based, long-term health care and rehabilitation company with locations in 11 states, and has more than 20,000 employees nationwide. The company's organizational culture is founded on three pillars: Learning, Spirituality and Innovation. A growing number of Signature centers are earning five-star quality ratings, the highest classification from the Centers for Medicare & Medicaid Services. The company was nationally recognized as "Best Places to Work" by Modern Healthcare in 2013 and 2015. For more, visit ltcrevolution.com.