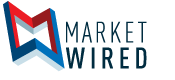 WASPcam 9907 4K Action Cam Wins Bronze in Best in Biz Awards 2016
/EINPresswire.com/ -- Waterproof 4K Action Sports Camera Wins Bronze in Best New Product of the Year - Consumer Category
WASPcam 9907 4K Action Cam
Click here for high-resolution version
CHICAGO, IL--(Marketwired - Nov 30, 2016) - WASPcam™, maker of cutting edge, high-performance and affordable HD action-sports camera systems and accessories for outdoor enthusiasts around the world living the PROVE IT™ lifestyle, today announced it has been named a Bronze winner for its WASPcam 9907 4K action-sports camera in the Best New Product of the Year - Consumer in Best in Biz Awards, the only independent business awards program judged by members of the press and industry analysts.
The WASPcam™ 9907 4K is the company's most technically-advanced camera system with its stunning 4K video resolution capabilities and 20MP photo quality. The WASPcam 9907 allows users to shoot 4K footage, as well as time-lapse videos and crystal clear photos. With its caseless, waterproof design the camera can be submerged underwater up to 98-feet. The unit also comes with multiple accessories, including the Mini Side Bracket which allows users to mount optional accessories directly onto the camera or can be used to provide the user with alternate filming angles.
The sixth annual program in North America garnered more than 600 entries, from an impressive array of public and private companies of all sizes and from a variety of industries and geographic regions in the U.S. and Canada. Best in Biz Awards 2016 honors were presented in 60 categories, including Company of the Year, Fastest-Growing Company of the Year, Most Innovative Company of the Year, Best Place to Work, Technology Department of the Year, Executive of the Year, Most Innovative Product of the Year, Best New Product of the Year, App of the Year, PR Campaign of the Year and Website of the Year.
"All of us at WASPcam are honored to be recognized by the Best in Biz Awards," said Sally Washlow, CEO of WASPcam. "WASPcam strives to provide our consumers with enhanced cameras and accessories that allow them to seamlessly capture high quality footage of their adventures and share that content easily with friends and viewers around the world."
Winners of Best in Biz Awards 2016 were determined based on scoring from an independent panel of 50 judges from widely known newspapers, business, consumer and technology publications, TV outlets, and analyst firms. In addition to numerous judges returning from the 2011-2015 judging panels, this year's panel included several worthy additions to the high-profile group. The panel included Accounting Today, AdWeek, Associated Press, Atlanta Tribune, Business News Daily, CNET, Computerworld, Consumer Affairs, Entrepreneur, eWeek Channel Insider, Forbes, Healthcare Innovation News, Inc., Information Week, InfoWorld, Investment Advisor Magazine, MediaPost, Multifamily Executive, Network World, Portland Business Journal, Security Products Magazine, South Florida Business Journal, Wall Street Journal, Wired, WLRN and ZDNet.
For a full list of gold, silver and bronze winners in Best in Biz Awards 2016, visit: http://www.bestinbizawards.com/2016-winners.
The WASPcam 9907 4K is available now at Amazon.com and WASPcam.com for $329.99.
ABOUT WASPcam
WASPcam™, a division of Cobra Electronics, is a bold and energetic maker of innovative action-sports cameras in this rapidly expanding category. Since launching in Ontario, Canada in 2013, WASPcam has grown both domestically and internationally and provides outdoor enthusiasts with highly affordable, user-friendly and high-performance action-sport cameras for professionals and amateurs to capture adventure and PROVE IT™. To learn more please visit www.waspcam.com. Follow WASPcam on Twitter at www.twitter.com/WASPcam and friend us at www.facebook.com/WASPcam.
About Best in Biz Awards
Now in its sixth year, Best in Biz Awards recognizes companies for their business success as judged by established members of the press and industry analysts. Best in Biz Awards honors are currently conferred in two separate programs: North America and International, and in more than 60 categories, including company, team, executive, product and PR and media. Entries for Best in Biz Awards 2017 International are currently being accepted until the final deadline on April 28, 2017. For more information, visit: http://www.bestinbizawards.com. 
Image Available: http://www2.marketwire.com/mw/frame_mw?attachid=3086314