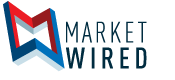 Loudmouth Announces Plan for New Footwear Line
/EINPresswire.com/ -- Loudmouth and True Ivy LLC announce partnership to produce stylish footwear
FOSTER CITY, CA--(Marketwired - November 30, 2016) - Loudmouth, the worldwide leader in bold and bright golf and sports fan apparel, announces today they have signed a licensing deal with footwear agency, True Ivy LLC. Under the new partnership, True Ivy LLC will develop a collection of colorful footwear for men, women and children in a selection of Loudmouth's top-selling patterns.
"We were looking to partner with a brand that made everyday people have fun and smile," says True Ivy CEO, Katherine Remley-Mastrocola. "My business partner and I came upon this feeling when taking up golf in 2015 and knew we had to work with Loudmouth. We are very excited to have partnered with Loudmouth and look forward to working with their incredibly creative team."
"We are excited to add Loudmouth footwear by True Ivy to our product line," says Loudmouth Founder and Designer, Woody!. "We worked together closely to develop a high-quality line of shoes for anyone who desires fashion, functionality, and of course, likes to have fun."
Loudmouth footwear can be seen at the upcoming trade shows:
FFANY Footwear Show at the New York Hilton Midtown from November 30 - December 2, 2016 in the Rhinelander Gallery booth 314.
Atlanta Shoe Market at the Cobb Galleria Centre in Atlanta, Georgia, from February 11-13, 2017, in booth 426.
Loudmouth footwear by True Ivy LLC will be available beginning summer 2017.
About Loudmouth:
Founded in 2000, Loudmouth is recognized as a leading brand in outrageous and fun apparel for men and women. The line features bright colors in striking patterns in pants, shorts, shirts, skorts, jackets, belts, snow pants and more, all designed by the founder, Woody! Loudmouth provides personal customer service and quality products that people love to wear. Loudmouth products are sold worldwide at many shops and also available online at www.Loudmouth.com
About True Ivy LLC:
True Ivy LLC is a boutique global sourcing and wholesale agency that specializes in transforming visions of brands for the fashion and footwear retail segments into profitable prestigious businesses - regardless of their place in the product lifecycle.