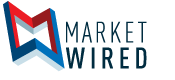 Eclipse Residential Mortgage Investment Corporation Approves Proposed Transition
/EINPresswire.com/ -- TORONTO, ONTARIO--(Marketwired - Nov 30, 2016) - (TSX:ERM) Eclipse Residential Mortgage Investment Corporation ("Eclipse" or the "Corporation") is pleased to announce that at a special meeting of holders (the "Shareholders") of Class A Shares in the capital of the Corporation that was held today, Shareholders approved an extraordinary resolution to transition the Corporation from the Canadian securities regulatory regime for investment funds to the Canadian securities regulatory regime for reporting issuers that are not investment funds (the "Public Company Regime"), together with related changes to the Corporation's articles and material agreements to reflect the change in regulatory regime (the "Transition"). The vote was conducted by a show of hands and proxies received by management in advance of the meeting indicated support of 99.7% in favour of the extraordinary resolution relating to the Transition.
The Transition does not change the investment objectives or investment strategies of the Corporation which are focused on single-family residential mortgages. The Corporation believes the benefits of transitioning to the Public Company Regime include, but are not limited to, the ability to expand its investment opportunities by allowing new equity capital to be invested in uninsured mortgages, an expanded ability to raise new capital and the potential to adopt a measured increase in the use of leverage. The Corporation has a successful investment strategy and the Transition, along with other operational changes, should provide for the opportunity to grow earnings per share and dividends over time.
The Transition does not impact Shareholders' 2016 annual redemption right. At the meeting, Shareholders also approved the extension of the 2016 redemption notice period to December 7, 2016 to permit Shareholders to consider the results of the meeting prior to the deadline.
About Brompton Funds
Brompton Funds, a division of Brompton Group which was founded in 2000, is an experienced investment fund manager with approximately $2 billion in assets under management. Brompton's investment solutions include TSX listed closed-end funds, mutual funds, hedge funds and flow-through limited partnerships. For further information, please call Brompton's investor relations line at 416-642-6000 (toll-free at 1-866-642-6001), email info@bromptongroup.com or visit our website at www.bromptongroup.com.
About MCAP Financial Corporation
One of Canada's largest mortgage financing companies, MCAP Financial Corporation originates and services all mortgages for Eclipse. MCAP has more than 20 years of experience underwriting and servicing Canadian Single Family Residential Mortgages, with over $60 billion in mortgage assets managed for banks, lifecos, credit unions and institutional investors.
You will usually pay brokerage fees to your dealer if you purchase or sell shares of the investment fund on the Toronto Stock Exchange or other alternative Canadian trading system (an "exchange"). If the shares are purchased or sold on an exchange, investors may pay more than the current net asset value when buying shares of the investment fund and may receive less than the current net asset value when selling them.
There are ongoing fees and expenses associated with owning shares of an investment fund. An investment fund must prepare disclosure documents that contain key information about the fund. You can find more detailed information about Eclipse in the public filings available at www.sedar.com. The indicated rates of return are the historical annual compounded total returns including changes in share value and reinvestment of all distributions and does not take into account certain fees such as redemption costs or income taxes payable by any securityholder that would have reduced returns. Investment funds are not guaranteed, their values change frequently and past performance may not be repeated.
Certain statements contained in this news release constitute forward-looking information within the meaning of Canadian securities laws. Forward-looking information may relate to matters disclosed in this press release and to other matters identified in public filings relating to Eclipse, to the future outlook of Eclipse and anticipated events or results and may include statements regarding the expected benefits of the Transition, the future financial performance of Eclipse and the expected amount of any dividends. In some cases, forward-looking information can be identified by terms such as "may", "will", "should", "expect", "plan", "anticipate", "believe", "intend", "estimate", "predict", "potential", "continue" or other similar expressions concerning matters that are not historical facts. Actual results may vary from such forward-looking information. Investors should not place undue reliance on forward-looking statements. These forward-looking statements are made as of the date hereof and we assume no obligation to update or revise them to reflect new events or circumstances.