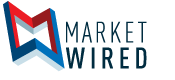 Pegasystems Named Silver Winner for Best New Product of the Year in Best in Biz Awards 2016
/EINPresswire.com/ -- Pega Customer Decision Hub honored for advanced decisioning and analytics capabilities
CAMBRIDGE, MA--(Marketwired - November 30, 2016) - Pegasystems Inc. (NASDAQ: PEGA), the software company empowering customer engagement at the world's leading enterprises, announced today that the Pega® Customer Decision Hub was named a Silver winner for Best New Product of the Year in the enterprise category in the sixth annual Best in Biz Awards.
This award recognizes the Pega Customer Decision Hub's ability to use artificial intelligence to enable organizations to build deeper customer relationships through intelligent recommendations on the best possible action to take with each customer. The Pega Customer Decision Hub extends across Pega's entire suite of CRM applications, including Pega® Customer Service, Pega® Marketing, and Pega® Sales Automation, as well as third-party applications, so organizations can have relevant and personalized engagements during every customer interaction.
The Best in Biz Awards is an independent business awards program judged by a panel of 50 press and industry analyst members. The sixth annual program in North America received more than 600 entries from companies of varying sizes and industries. For a full list of winners, visit: http://www.bestinbizawards.com/2016-winners-product/.
Quotes & Commentary:
"Today's customers expect businesses to engage with them in the most timely and relevant way regardless of their channel of choice. If an organization cannot deliver, they'll quickly be outpaced by their competition," said Rob Walker, vice president, decisioning & analytics, Pegasystems. "We are honored to win this award as it recognizes the Pega Customer Decision Hub's unique ability to combine artificial intelligence and real-time decisioning into a unified solution, enabling our clients to anticipate customer needs and create the best relationships possible."
About Pegasystems
Pegasystems (NASDAQ: PEGA) develops strategic applications for marketing, sales, service, and operations. Pega's applications streamline critical business operations, connect enterprises to their customers seamlessly in real-time across channels, and adapt to meet rapidly changing requirements. Pega's Global 3000 customers include many of the world's most sophisticated and successful enterprises. Pega's applications, available in the cloud or on-premises, are built on its unified Pega® 7 platform, which uses visual tools to easily extend and change applications to meet clients' strategic business needs. Pega's clients report that Pega gives them the fastest time to value, extremely rapid deployment, efficient re-use, and global scale. For more information, please visit us at http://www.pega.com.