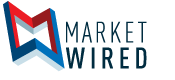 Phoenix Capital Resources(R) Assists Val-Fit Inc. in the Sale of Substantially All of its Assets to Dodson Global Inc.
Val-Fit Inc. Transaction Tombstone
Click here for high-resolution version
/EINPresswire.com/ -- PHILADELPHIA, PA--(Marketwired - November 30, 2016) - Phoenix Capital Resources ("Phoenix"), a leading middle market special situations investment bank, acted as the exclusive financial advisor and investment banker to Val-Fit Inc. ("Val-Fit" or the "Company") resulting in the sale of certain of the Company's assets to Dodson Global Inc. ("Dodson"), a subsidiary of Texas Pipe & Supply.
For over 37 years, Val-Fit has been a top tier master distributor of flanges and fittings to wholesalers in the pipe, valve, and fitting ("PVF") industry. The Company has locations in Atlanta, Houston, and L.A., and its brand name and reputation are widely respected in the industry.
Dodson Global, Inc. is a leading master distributor, supplier, and wholesaler of carbon steel weld fittings, flanges, forged steel fittings and valves to the PVF industry. The company currently has five locations throughout the continental United States located in NJ, TX, CO, and OH with its headquarters in Atlanta, GA.
Phoenix was engaged by Val-Fit to evaluate strategic alternatives and potential solutions for the Company, including the sale of excess inventory, consolidation of facilities, restructuring of the balance sheet by raising additional capital and/or refinancing the Company's debt, and/or the sale of the Company. With the uncertainty of future oil prices and infrastructure projects within the energy sector, it was apparent that operational initiatives and/or additional capital alone would not be sustainable solutions for the Company. The Company and Phoenix concluded that the most attractive option was a sale of certain parts of the business to a strategic partner who recognized the value of Company's brand, existing inventory, and relationships with its domestic and international PVF vendors.
Vince Colistra, Senior Managing Director and Shareholder of Phoenix, led the sale with the support of Patrick Bellot, an Associate at Phoenix. Phoenix assisted Val-Fit in negotiating, structuring, and arranging an amicable sale of certain parts of the business to Dodson Global, Inc. The result of the sale will allow Val-Fit to maximize the value of its estate and preserve its brand equity and customer relationships.
About Phoenix:
For over 30 years, Phoenix has provided operationally focused solutions for middle market companies in transition. Phoenix Management Services® provides turnaround, crisis and interim management, specialized advisory and operational implementation services for both distressed and growth oriented companies. Phoenix Transaction Advisory Services® provides quality of earnings, management/organizational review, business integration, sell-side business preparation and other transaction related support. Phoenix Capital Resources® provides seamless investment banking solutions including M&A advisory, complex restructurings and capital placements. Phoenix Capital Resources is a U.S. registered broker-dealer and member of FINRA and SIPC. Proven. Results.®
If you would like to learn more about Phoenix, please visit http://www.phoenixmanagement.com/, http://www.phoenixcapitalresources.com/ or http://www.phoenixmanagement.com/phoenix-transaction-advisory-services/overview
Image Available: http://www.marketwire.com/library/MwGo/2016/11/30/11G123760/Images/Val-Fit_MarketWired-2abdf836edabbc45bcc22bf6e9c527fb.JPG