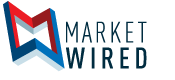 The Pickle Juice Company Partners with International Professional Cyclists for 2017 Season
/EINPresswire.com/ -- Sports drink company teams up with professional cyclists from Norway, New Zealand and United States of America to form Pickle Juice Pro Cycling Team
MESQUITE, TX--(Marketwired - Nov 30, 2016) - The Pickle Juice Company, the maker of the first purpose-built sports beverage on the market that is scientifically proven to relieve muscle cramps, announces today its title sponsorship with three international professional cyclists. The cyclists include United States' Colleen Gulick, New Zealand's Alysha Keith and Norway's Anita Stenberg. Gulick serves as captain of the Pickle Juice Pro Cycling Team, which is based out of the Valley Preferred Cycling Center.
"We are proud to support these dedicated and talented international athletes with products that are highly effective and supported by scientific evidence," said Filip Keuppens, VP of global sales & marketing for The Pickle Juice Company. "Our title sponsorship serves as an example of our dedication to the athletic community and our commitment to serving quality products that prevent muscle cramps, replenish hydration and enhance well-being."
The Pickle Juice Company's title sponsorship makes its first major debut in spring 2017, when the USA CRITERIUM Series, UCI Track Races and Pro Road Tour begins. Each international team member of the Pickle Juice Pro Cycling Team is entering the 2017 races with an impressive set of previous wins. Gulick's career accomplishments include becoming the first American woman to medal in a UCI Madison competition, winning silver in the 2016 Pan American Track Cycling Championships, and holding 39 national medalist titles. Stenberg holds 38 Norwegian National Track Championship titles and was named most valuable female rider at the World Cycling League. Additionally, Keith joined the 2016 Rio Olympic long team, after winning nearly every race she competed in this year, and will represent New Zealand at the Oceania Track Cycling Champions next month.
"Our partnership with The Pickle Juice Company adds an exciting edge to the upcoming racing season," said Colleen Gulick, captain of the Pickle Juice Pro Cycling Team. "In addition to having a functional and healthy sports beverage at arm's reach, The Pickle Juice Company helps unite three different countries through a common goal of sustained performance and recovery."
Hailed by athletes for its natural formula, The Pickle Juice Company's products contain 10x the electrolytes of common sports drinks without any sugar, gluten, caffeine, or artificial color or flavor. The remedy extends beyond committed athletes, helping people fight nocturnal leg cramps, heat illness, dehydration and more. Research suggests that the formula's effectiveness stems from its vinegar base, which sparks neural inhibitors that stop cramping muscles. The established line of products includes the 100% Natural Pickle Juice Sport, 100% Natural Extra Strength Pickle Juice Shot and Pickle Juice Chaser.
For more information, please visit www.picklepower.com.
About The Pickle Juice Company: Established in 2001, The Pickle Juice Company's proprietary recipe was developed specifically to help prevent dehydration and muscle cramping caused by heat and muscle exertion. Due to its proven functionality for muscle cramps and its efficiency as a hydration aid, Pickle Juice is becoming more and more commonly used by athletes, the military, people working in strenuous or hot environments and the elderly who suffer from night-time muscle cramps. The Pickle Juice Company has been recognized at a national level several times for its effective formula. Most recently, the company was named a Bronze winner in the Product Line of the Year category in Best in Biz Awards 2016. For more information or to purchase products from The Pickle Juice Company visit, www.picklepower.com.
Facebook: www.facebook.com/picklejuicesports
Twitter: www.twitter.com/PickleJuice2001
LinkedIn: www.linkedin.com/company/pickle-juice-sport
YouTube: www.youtube.com/channel/UC0uCOEWgaei8lvFDglskwaQ
Media Contact:
Alex Perez
Uproar PR for The Pickle Juice Company
Email Contact
321.236.0102