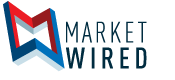 Know Your Enemy: Banks Lose up to Half of New Sales to Competitors…AND That Could Get Worse Fast
/EINPresswire.com/ -- Bain & Company's seventh annual report on consumer banking behaviors finds that stemming hidden customer defections through improved mobile and online banking represents an $11.4 billion opportunity for traditional banks
NEW YORK, NY--(Marketwired - November 30, 2016) - Retail banks face an unattractive future. As fintechs and technology companies siphon off customers seeking high-value products and services, such as credit cards, loans, insurance and investments, traditional banks run the risk of becoming just another big, regulated utility. Bain & Company's seventh annual report on consumer banking behaviors finds that customers buy new banking products from a competitor rather than their primary bank one-half to one-fifth the time. These "hidden defections" are disproportionately weighted to high-margin lending products and go to competitors -- including other traditional banks -- that are better at digital marketing, sales and service. More specifically, if the 25 largest banks in the U.S. fail to reach the level of mobile and online banking use in the Netherlands, it could cost them $11.4 billion.
Hidden defection of consumers -- purchasing a new banking product from a competing bank or financial technology firm -- runs rampant, especially in developing markets where fewer consumers have longstanding relationships with a bank.
Bain's new survey of more than 137,000 consumers in 21 countries finds that when these consumers are up for grabs, a primary bank wins nearly two thirds of all purchases on average, but those purchases represent mostly new, low-value deposit accounts. They often lose higher-value products to direct banks, fintechs and technology platforms because of their relatively simple products lines and streamlined user experiences. In its research, Bain found the win rate for primary banks in the U.S. is about 77 percent for deposits and 31 percent for loans -- lending purchases that are almost twice as likely to be made digitally. The stakes continue to mount -- across the 25 largest U.S. banks, just a five-point increase in win rates represents an additional $5 billion in revenue. Recognizing the significant opportunity in front of them, some of the more savvy traditional banks are increasingly optimizing their digital and mobile capabilities to battle back against the disruptors and further squeeze out their slower peers.
"Many banks are missing the giant at their doorstep. It's easy to say fintechs and technology companies are going after the high-value banking activity, but it's also the more innovative established players that are winning a disproportionate share," said Gerard du Toit, head of Bain's Banking Practice and lead author of the report. "These banks recognize the importance consumers place on simple, digital banking, and they are already well ahead of the curve in successfully delivering that value, rather than just providing transactional services."
In the U.K., for example, Santander simplified its current-account product suite from roughly 200 to just five or six products under its "123" branding. The slimmed-down offering made it much easier for new customers to buy products and for bank agents to sell them. The bank also accelerated the development of its digital channels ahead of some other traditional banks, so that a customer now can refinance a mortgage online.
Figuring out how to win the new product sales that are currently going to competitors might also be an important defensive move to protect the overall relationship. Globally, about 29 percent of customers said they would switch their primary bank if it were easy to do so.
"There are a lot of customers who frankly consider themselves prisoners in their own banks. They don't switch their primary bank because it's too much hassle to do so. But they're going to go elsewhere for any new needs, and if someone makes it easy to escape their bank for a better place, they're going to run right out," said du Toit.
There is evidence that it's starting to become easier to move everyday banking elsewhere. As younger, more plugged-in generations learn how to bank, their purchases of banking products through digital channels, especially online, will become even more commonplace, further increasing the gap between the digital leaders and laggards. According to Bain, one needs only to look at China to see how fintechs and other tech firms could come to dominate the retail banking landscape. While the rapid growth of mobile banking has begun to slow in the Netherlands, South Korea, India, the U.S., and the U.K., it has actually fallen in China. Survey respondents here report lower usage for routine banking interactions, likely because they are moving to more convenient and engaging non-bank platforms. For example, the messaging and calling app, WeChat, offers instant lending in China. WeChat and Alipay also offer payments, savings and other daily financial transactions with a "tap and go" functionality that is fully integrated with consumers' daily social lives.
For banks looking to stem this tide of hidden defections, Bain's analysis of the survey data shows where they should focus. Based on the variables in the survey, purchases from a competitor are most likely when the consumer owns multiple products at a primary bank, has low customer loyalty, and is older. Defections may also be result of other elements, such as exceptional products, pricing and salesmanship at the winning competitors. However, there are no shortcuts to organic growth, especially with regulators' heightened scrutiny of cross-selling practices and their desire for banks to focus on high-quality advice and service over sales.
"By now, the digital disruption in banking should come as no surprise, and most banks clearly understand the importance of digital migration," said du Toit. "The bigger challenge lies in how to organize the transition and instill the necessary changes, both at the frontline and in the back office, to improve how consumers do their banking."
Based on its extensive work with major retail banks around the world, Bain found that successful digital adoptions hinge on managing around customer episodes, rather than indirectly via specific functions. From a customer's perspective, the entire episode of buying a home and mortgage or resolving card fraud matters more than any single interaction along the way. It is also more likely to encourage consumers to buy their next product at their primary bank, rather than searching for a competitor that better meets their preference and needs.
For a copy of the report or to schedule an interview with Mr. du Toit, please contact Dan Pinkney at dan.pinkney@bain.com or +1 646 562 8102.
About Bain & Company
Bain & Company is the management consulting firm that the world's business leaders come to when they want results. Bain advises clients on strategy, operations, technology, organization, private equity and mergers and acquisition, developing practical insights that clients act on and transferring skills that make change stick. The firm aligns its incentives with clients by linking its fees to their results. Bain clients have outperformed the stock market 4 to 1. Founded in 1973, Bain has 53 offices in 34 countries, and its deep expertise and client roster cross every industry and economic sector. For more information visit: www.bain.com. Follow us on Twitter @BainAlerts.