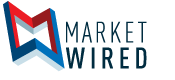 Driven by Auto Industry, Ohio Posts Fifth Straight Year of Manufacturing Job Gains
Infographic: Ohio gained manufacturing jobs for a fifth straight year. Top industries, cities and regions.
Click here for high-resolution version
/EINPresswire.com/ -- EVANSTON, IL--(Marketwired - November 30, 2016) - Ohio manufacturing employment inched up for a fifth straight year, though at a slower rate than recorded in previous years, reports the 2017 Ohio Manufacturers Directory®, an industrial database and directory published by Manufacturers' News, Inc. (MNI) Evanston, IL. According to MNI's database of manufacturers, Ohio gained 2,014 jobs between September 2015 and September 2016, or less than one percent.
Ohio's 16,615 manufacturers employ 885,539 in the state, reports MNI. Manufacturing jobs in Ohio have grown by 3% since September of 2011, but current levels still remain a far cry from the 996,680 jobs reported prior to the start of the recession in September 2007.
"Once at the center of rust-belt manufacturing declines, Ohio has not only recouped some of the recession's losses, but has also positioned itself as a prime location for new manufacturers -- particularly those in the transportation equipment sector," says Tom Dubin, President of the Evanston, IL-based publishing company, which has been surveying industry since 1912. "However, Ohio's abundance of incentive programs can't always make up for its overall high business costs, and a strong dollar is putting a dent in exports."
The transportation equipment industry continues to drive manufacturing employment gains, adding 4,277 jobs or 4.7% over the year, and ranks third in the state for manufacturing jobs, employing 94,414. Job gains in the sector have outpaced the state's overall growth, increasing 14% or by nearly 12,000 jobs since September 2011.
For the full report on Ohio manufacturing, including a regional analysis, click here or visit http://www.mni.net/news/.
Industrial machinery and equipment remains the state's largest sector by manufacturing employment, employing 141,787, with no significant change reported.
MNI's database recorded small increases in the following sectors: lumber/wood, up 3.4%; chemicals, up 1.9%; rubber/plastics, up 1.1% and food products, up 1%.
City data collected by MNI shows Cincinnati ranks first in the state for number of manufacturing jobs, with 72,814 workers, down 2.4% over the year. Second-ranked Cleveland accounts for 56,896 jobs, down 1.7%, while third-ranked Columbus is home to 42,474 workers, with no change reported.
Established in 1912, MNI is the nation's oldest and largest compiler of industrial information, offering tailored solutions to help customers connect with 430,000 manufacturers and suppliers. MNI's industrial marketplace IndustryNet: http://www.industrynet.com is a one-stop resource that connects buyers with suppliers of 10,000 + products and services, and allows users to obtain competitive quotes, create and view company profiles, post company news releases, photos, videos, job openings, and more. MNI's subscription service EZ Select, http://www.ezselect.com, provides access to MNI's live interactive database of manufacturers. For more information, contact MNI at 847-864-7000 or visit http://www.mni.net.
Image Available: http://www.marketwire.com/library/MwGo/2016/11/29/11G123637/Images/OH_2017_Infographic-18d0eebb81a5b2c9b0725537b62b0396.jpg

Contact:
Jennifer Ratcliff
Manufacturers' News, Inc.
(847) 864-9440 ext. 241
jratcliff@mni.net