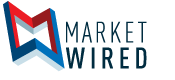 Landor releases 2017 brand trends: Blasts from the past and into the future with AI and VR
/EINPresswire.com/ -- NEW YORK, NY--(Marketwired - November 30, 2016) - In 2017, consumers will want the best of all worlds-the physical and the virtual, the past and the future-and will demand brands fulfill this desire. Technology will take center stage in unprecedented ways across B2C and B2B with artificial intelligence (AI), virtual reality (VR), and augmented reality (AR) driving user interaction in new and unimaginable ways. At the same time, brands that understand consumers' desire for simplicity-think childhood, the outdoors, and even plainer packaging-will succeed. Landor, one of the world's leading strategic branding and design firms, analyzed innovations, consumer behavior, the changing market, and attitudes from myriad industries and global locales to determine the top trends for the coming year.
Stuart Sproule, Landor's president of North America, commented, "We are seeing the most complex brand landscape ever. Consumers want the latest in technology, more personalized experiences, more opportunities to interact-all in a more simple, streamlined process. Brands will need to be agile and adapt to changing demands, but they will also have to go a step further. These trends signal greater consumer involvement in how products and services engage them. Brand managers will have to be less rigid and more open to input from both internal and external audiences."
Here are Landor's key trends for 2017:
Millennials take kidulting to the next level: Millennials are talking openly-whether on Facebook, YouTube, or with friends, parents, and colleagues-about the struggles of being an adult. The result is a wave of cultural discussion around "adulting" and a surge of behavior that rebels against that very notion: "kidulting." Unafraid to cut loose and step away from adult responsibilities, millennial consumers are looking for fun-focused experiences from childhood, and brands are taking notice. Camp Grounded brings the joys of summer camp back to adults, Nintendo has reintroduced its classic NES console, and Netflix has revived cult TV shows like Full House and Gilmore Girls.
Let's get "phygital": AR and VR are crossing the digital-physical boundary and becoming a phygital experience. With the success of Pokémon Go, more brands will merge offline with online, creating apps that put virtual experiences into the real world. Home improvement, furniture, and fashion brands will especially capitalize on this technology to give shoppers a preview of how their purchases will look in real life. Lowe's just released its new app, Lowe's Vision, allowing customers to visualize how home furnishings, fixtures, and floorings will appear in their actual living rooms, kitchens, and bathrooms.
Virtual reality goes beyond the consumer: Areas like health care, manufacturing, education, and even law will use VR to make more informed choices and increase efficiency. Manufacturing companies will use VR to understand their supply stream-remotely walking through a factory to visualize costs and pain points. AI-powered lawyers like BakerHostetler's Ross will become an interactive interface to assist with research. Traditional B2B brands will grab the opportunity to design completely new interfaces and expand into an interactive medium.
Chatbots rule: Companies across industries will use the convergence of messaging platforms, chatbots, and increasingly powerful AI to create friendly interactions between man and machine. Instead of a logo and a website, the tone and personality of the bot will create the brand experience. MasterCard recently launched Kai, a bot for banks. Corporations will use chatbots to engage with their employees about health care benefits and retirement plans.
Retailers really put customers in the mood: The world's leading brands and savvy small businesses will connect with consumers in new ways by creating customized in-store retail experiences using elements like music, scent, digital signage, and even pathways through the store. Abercrombie & Fitch recently changed its music, upped its lighting, reduced its scent, and decluttered its stores to meet customer preferences. Brands will look to make mood marketing an art form, triggering positive responses and creating unique buying experiences for their target audiences.
Yuccies -- young urban creatives -- influence package design: Less is more for this 20-something city dweller, and brands are adapting to fit their style. Whether it's packaging, colors, graphics, or logos, simple is simply the best. Kashi recently redesigned its packaging using a very minimal color palette and design. In a chaotic, technologically advanced world, easy-to-find packaging with clear messaging will help customers make decisions and find relief from busy shelves.
Food focuses on balance: Forget "bigger is better" or "it has to be organic." In 2017, food will be all about balance. Consumers won't be afraid of the occasional indulgence while still focusing on maintaining healthy baselines. McDonald's tapped into this with the Mac Jr., and Mars Foods has labeled some of its items as fit only for "occasional" consumption.
"Flight to the woods" gains momentum: As people seek personal enrichment beyond the worlds of work, social media, and city life, an overwhelming number are escaping to the great outdoors with apps like AllTrails that make the world more accessible. We can expect to see more companies connect their strategic bottom line to doing good for the environment. Tentree and Tinlid have already taken note, planting trees for every product they sell.
Brand managers lose control… purposefully: In today's 24x7 digital world, brand stewards will abandon their roles as logo cops and become more open to managing their brand through communities. Look and feel guidelines will be loosened to fit specific audiences, and brands will be more accepting of input from brand evangelists and employees at all levels of their organization.
Read more about these trends in Landor's Trend watch 2017.
About Landor
A global leader in brand consulting and design, Landor helps clients create agile brands that thrive in today's dynamic, disruptive marketplace. Our work enables top brands-from Barclays to BMW and Tide to Taj-to stand for something while never standing still.
Landor's branding services include strategy and positioning, identity and design, motion graphics, brand architecture, prototyping, innovation, naming and verbal identity, research and analytics, environments and experiences, engagement and activation, and interactive and media design.
Founded by Walter Landor in 1941, Landor pioneered many of the research, design, and consulting methods that are now standard in the branding industry. Today, Landor has 27 offices in 21 countries, working with a broad spectrum of world-famous brands. Clients include Alcoa, Barclays, Bayer, BBC, BMW, BP, Cracker Barrel Old Country Store, FedEx, GE, Kraft Heinz, Marriott International, Pernod Ricard, Procter & Gamble, Samsung, Sony, and Taj Group.
Landor is a member of WPP, the world's largest marketing and communications firm. For more information, please visit Landor.com and follow Landor on LinkedIn, Facebook, and Twitter.