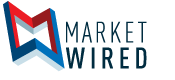 Max by Flossolution Recognized as One of the Most Innovative Healthcare Products of the Year
/EINPresswire.com/ -- First-of-its-kind oral care system wins bronze in sixth annual Best in Biz Awards 2016
ORLANDO, FL--(Marketwired - Nov 30, 2016) - Flossolution®, a breakthrough, patented system designed to make both flossing and brushing easy, fast and painless, has been named a bronze winner in the Best in Biz Awards' Most Innovative Product of the Year in the Healthcare category. The company received the award for Max by Flossolution, the first product on the market to combine both sonic power flossing and brushing in one convenient system. Best in Biz is the only independent business awards program judged by members of the press and industry analysts.
"Working as a dentist showed me that the real challenge in encouraging patients to floss wasn't convincing them of its benefits, but rather providing a solution that made flossing quick, easy and painless," said Dr. Tim Pruett, CEO of Flossolution. "We invented Max because it wasn't available in either the professional or mass market. Our non-negotiables were that we needed to design a system that made flossing one-handed, eliminated the need to stick your hands in your mouth, controlled the movement of the floss both laterally and vertically, and couldn't be stored away in a drawer and forgotten. We are beyond thrilled that it is not only effective, but has warranted receipt of this award."
Featuring patented Flossguard® technology, a cushioning Bite Bumper® and Microfloss™, Max includes an interchangeable Flossarm and Brusharm to make the switch from flossing to brushing take seconds. The system comes with a rechargeable battery that lasts more than four weeks and provides five sonic power modes, including Smart, Fresh, Bright, Happy and Healthy. These modes are named to make it fun and easy for consumers to find their favorite setting for painless flossing and brushing.
The sixth annual program in North America garnered more than 600 entries, from an impressive array of public and private companies of all sizes and from a variety of industries and geographic regions in the U.S. and Canada. Best in Biz Awards 2016 honors were presented in 60 categories, including Company of the Year, Fastest-Growing Company of the Year, Most Innovative Company of the Year, Best Place to Work, Technology Department of the Year, Executive of the Year, Most Innovative Product of the Year, Best New Product of the Year, App of the Year, PR Campaign of the Year and Website of the Year.
"If companies are going to stand out from the crowd and remain competitive in future years, innovation is key. The market is tough and there is no guarantee that today's dominant players will remain so -- unless time and effort are concentrated on research and development," said Charlie Osborne, ZDNet, one of Best in Biz Awards' judges this year. "This year's entries in Best in Biz Awards highlighted not only innovative business practices but the emergence of next-generation technologies which will keep companies current and relevant."
Winners of Best in Biz Awards 2016 were determined based on scoring from an independent panel of 50 judges from widely known newspapers, business, consumer and technology publications, TV outlets, and analyst firms. In addition to numerous judges returning from the 2011-2015 judging panels, this year's panel included several worthy additions to the high-profile group. The panel included AdWeek, Associated Press, Atlanta Tribune, Business News Daily, CNET, Computerworld, Entrepreneur, Forbes, Wall Street Journal, Wired and ZDNet.
Flossolution's full line of products are available for purchase at retailers such as Best Buy, Walmart, Target, Amazon and Flossolution.com with additional major retail distributions coming soon. For more information about Flossolution, visit www.flossolution.com or follow the company on Facebook and Twitter.
About Flossolution
Flossolution is a breakthrough, patented system designed to make both flossing and brushing easy, fast and painless. Created by Dr. Tim Pruett and tested in his Orlando dentist office, Flossolution is the first dental hygiene product line featuring unique Flossguard and Bite Bumper Technology. The family of products, Max, Lite and Mini, are also combined with Flossolution's all-new Microfloss -- the thinnest floss on the market, making it easier than ever to glide between teeth.
About Best in Biz Awards
Now in its sixth year, Best in Biz Awards recognizes companies for their business success as judged by established members of the press and industry analysts. Best in Biz Awards honors are currently conferred in two separate programs: North America and International, and in more than 60 categories, including company, team, executive, product and PR and media. Entries for Best in Biz Awards 2017 International are currently being accepted until the final deadline on April 28, 2017. For more information, visit: www.bestinbizawards.com.
Media Contact:
Raven Brajdic
Uproar PR for Flossolution
Email Contact
321.236.0102 ext. 234