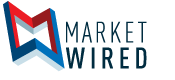 Earth Alive and Distribution Partners Launch the Mocha Initiatve - A Joint Research Project for Coffee and Cacao Producing Regions
/EINPresswire.com/ -- MONTREAL, QUEBEC--(Marketwired - Nov 30, 2016) - Earth Alive Clean Technologies Inc. (CSE:EAC) (CSE:EAC.CN) ("Earth Alive" or the "Company"), a leading Canadian Clean-Tech company, developer and manufacturer of state-of-the-art microbial technology-based products for sustainable agriculture and mining, is pleased to announce the launch of the Mocha Initiative, a collaborative research project for the improved production of sustainable coffee and cacao in Latin America and Africa.
There are approximately 20 million hectares dedicated to coffee and cacao production around the world, primarily in developing countries and regions. These two crops are often the key economic activities for remote regions and the beginning of a multi-billion dollar value chain around the world. Most of the world's coffee and cacao is farmed by roughly 15 million smallholder farmers, for whom coffee and cacao production is a way of life.
Coffee and cacao production is uniquely threatened by climate change and soil fertility challenges. The objective of Earth Alive's Mocha Initiative is to help coffee and cacao producers facing these challenges find environmentally sustainable practices to boost crop yield and quality.
"We are convinced the answers to agriculture's challenges lie in the soil - that fostering healthy soil is the first step to keeping plants productive, and a key factor in helping smallholders and other farmers stay on their land, improve their income, and better their communities," stated Michael Warren, VP Global Operations, Agriculture Solutions. "This is the 'Soil First' approach that motivates us, and that underlies the function of our flagship biofertilizer, Soil Activator™."
In partnership with industry collaborators, Earth Alive has formed agreements with more than twelve conventional and organic grower cooperatives and farms in seven countries on two continents.
Earth Alive and its industry partners will work with participating growers to develop research protocols that evaluate the performance of new tools and techniques, such as microbial soil inoculation, in the context of existing, locally relevant conditions and practices. Participants will establish Mocha Initiative trial sites on their commercial plantations, and technical staff will monitor and evaluate the plots throughout the initiative. Through this global network of commercial-scale test plots, the Initiative will measure and validate the impact of these tools and techniques on soil fertility, carbon storage, plant productivity, and cacao and coffee bean quality.
"We are delighted to be partnering with Earth Alive as a strategic ally in our mission to support small-scale coffee farmer cooperatives as they work to improve the health and productivity of their soils," said Monika Firl, Director of Sustainability at Coop Coffees, one of the Mocha Initiative's industry parners. "Sustainable development and environmental regeneration are at the heart of the Coop Coffees mandate; this project with Earth Alive, which brings controlled experimentation to targeted farmer fields, demonstrates our commitment to long-term trading relationships with farmer cooperatives, and our willingness to collaborate with like-minded companies."
Simon Neufeld, Chief Agronomist at Earth Alive, concluded: "Environmentally sustainable practices and technologies are needed to help farmers adapt to the challenges posed by soil degradation and climate change. The solutions must be simple to implement, proven effective and relevant in local conditions, and accessible to smallholders without taking on unmanageable debt. The Mocha Initiative seeks to apply the Earth Alive agriculture technology and pratice against these strict requirements - and we are looking forward to demonstrate the role that Soil Activator™ will play in providing solutions to these challenges."
Progress of the initiative can be followed at www.earthalivect.com/mocha
About Earth Alive Clean Technologies:
Earth Alive aims to be a key player in world markets of environmentally sustainable industrial solutions. The company works with the latest innovations in microbial technology to formulate and patent innovative products that can tackle the most difficult industrial challenges, once only reserved to environmentally harmful chemicals and additives. The company is focused on environmental sustainability in the agriculture industry, and 2) dust control for the mining industry.
For additional company information, please visit: www.earthalivect.com
About Cooperative Coffees, Inc.:
Cooperative Coffees is a cooperative owned by 21 roasters in the US and Canada. Coop Coffees was founded in 1999 to import high-quality, organic green coffee from small-scale farmer organizations to build long-term relationships and foster fair and equitable trading practices. The goal of Coop Coffees is to make coffee-growing a sustainable and beneficial endeavor for farmer families and their communities.
The CSE has neither approved nor disapproved the contents of this press release. The CSE does not accept responsibility for the adequacy or accuracy of this release.
Forward Looking Information
Except for statements of historical fact, this news release contains certain forward-looking statements within the meaning of applicable securities law. Forward-looking statements are frequently characterized by words such as "plan", "expect", "project", "intend", "believe", "anticipate", "estimate" and other similar words, or statements that certain events or conditions "may" occur. Although Earth Alive believes that the expectations reflected in the forward-looking statements are reasonable, there can be no assurance that such expectations will prove to be correct. Such forward-looking statements are subject to risks and uncertainties that may cause actual results, performance or developments to differ materially from those contained in the statements. Except as required under applicable securities legislation, the Company undertakes no obligation to publicly update or revise forward-looking information, whether as a result of new information, future events or otherwise.