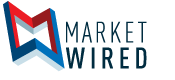 New Colombia Resources Inc. Provides Details of Joint Venture to Develop a Fully Permitted Metallurgical Coal Mine with an Estimated 40 Million Tonnes of Reserves to Begin Production in Q1 2017
/EINPresswire.com/ -- Mine will be a showcase for responsible Water and Wastewater Management
BARRANQUILLA, COLOMBIA--(Marketwired - Nov 30, 2016) -  New Colombia Resources, Inc. (OTC PINK: NEWC) ("New Colombia or the 'Company"), a Colombian company listed in the U.S. with premium metallurgical coal properties and medical marijuana operations, has entered into a joint venture agreement to operate metallurgical coal Concession Contract JC3-15231 located in the municipality of Zulia approximately 25 km from Cucuta, Colombia. The coal will be mined and delivered to the Company's secured stockpiling facility in Cucuta with a 50,000 tonne capacity with industrial scale. From there the coal will be delivered to export terminals either by truck or barge, or sold onsite. More than 15 coalmines in production are close by to accommodate any supply requirement. 
The coal from this mine has an extremely high 15,000 Btu/lb. calorific power which makes it very appetizing for metal producers. The Company is in talks with potential buyers and will be announcing purchase orders when they're executed.
The concession contract has an approved Work Plan by the National Mining Agency (ANM) and an Environmental License from the local environmental agency. For a copy of the Work Plan, Environmental License, mining title, reserve report, SGS Coal Analysis, and pictures of the stock yard, click here https://drive.google.com/open?id=0BxSKP5j2FlsecVJUeGhJYTFwRGc
New Colombia Resources filed a Form 8K with the Securities and Exchange Commission (SEC) with a copy of the Joint Venture Agreement; click here to view http://www.otcmarkets.com/edgar/GetFilingHtml?FilingID=11711096
The partners will be onsite next week setting up operations to begin coal mining in February 2017. After January 1, 2017, New Colombia Resources and MSG Mining Corp. (the "Companies") will register a Colombian subsidiary to operate the mine that is 51% owned by New Colombia Resources and 49% owned by MSG Mining. Profits and losses will be likewise distributed; owning 51% of the venture allows New Colombia to book all the revenues on their financial statements filed with the SEC. At a production rate of 10,000 tonnes/month, the Company expects revenue to exceed US$ 1 Million/month, with a production and transportation cost of about $ 55/tonne at the ports.
The Work Program identifies at least two coal formations, Cuervos and Carbonera, with over 8 coal seams with estimated reserves between 1 to 13 Million tonnes each. Based on the Work Program, the Companies initially expect to begin extracting coal from Seam 1 (Manto 1) of the Cuervos Formation with an estimated 2.4 Million tonnes of reserves that are believed to be easily accessible. In February 2017, the Companies anticipate initiating a coal operation to produce 10,000 tonnes per month that can be scaled up to 30,000 tonnes/month. During extraction of the Cuervo Formation, they will explore the Carbonera formation coal seams with estimated reserves between 12-13 Million tonnes each. Total Reserves are estimated at over 40 Million tonnes.
The San Gregorio Mine will be a showcase mining project in Water and Wastewater Management. New Colombia's joint venture partner MSG Mining Corp. is owned by Tito C. Castillo, title holder to the Concession Contract. Mr. Castillo, a Chemical Engineer/ MBA, has been in the Water Treatment Equipment Industry for over 25 years in the U.S. and elsewhere. He spent 6 years in the Middle East working with the latest technologies in the Reverse Osmosis Process and the past few years assisting the Government of Colombia with water issues. The Water and Wastewater Large Modular Plant System is the latest technology that will play a vital role in Colombia's mining sector since the country is desperately trying to conserve the Andes Mountain Range and their river system while mining their rich mineral reserves. This Mine project will give the industry a pilot system to show that mining does not mean the destruction of the Eco system.
In addition to mining, New Colombia Resources also has a medical marijuana joint venture manufacturing medical products since 2014. To view or purchase Sannabis products visit www.sannabis.co. Follow Sannabis on Facebook for photos and testimonials at https://www.facebook.com/sannabis.cannamedicinal
New Colombia Resources, Inc.
New Colombia Resources, Inc. owns vast reserves of premium metallurgical coal mining titles and a medical marijuana joint venture in the Republic of Colombia. They are setting up a rock mining operation to supply the major road and infrastructure projects within miles of their properties. They own 100% of La Tabaquera metallurgical coal mine in Colombia with an estimated 15- 17 million tonnes of reserves. They have an additional 1196 ha. metallurgical coal mining title that they are negotiating to develop with a foreign entity to build a coal fired power plant. New Colombia Resources holds a significant position in Sannabis SAS which legally produces medical marijuana products in the Republic of Colombia, visit www.sannabis.co. For more information on the Company visit www.newcolombiaresources.com
Forward Looking Statements
Forward Looking Statements; This Press Release includes forward-looking statements within the meaning of Section 27A of the Securities Act of 1933 and Section 21E of the Securities Act of 1934. A statement containing works such as "anticipate," "seek," intend," "believe," "plan," "estimate," "expect," "project," "plan," or similar phrases may be deemed "forward-looking statements" within the meaning of the Private Securities Litigation Reform Act of 1995. Some or all of the events or results anticipated by these forward-looking statements might not occur. Factors that could cause or contribute to such differences include financing, the future U.S. and global economies, the impact of competition, and the Company's reliance on existing regulations. New Colombia Resources, Inc. does not undertake any duty nor does it intend to update the results of these forward-looking statements.
Company/Media Contact:
New Colombia Resources, Inc.
John Campo
President/Chairman
(1)-410-236-8200 USA
(57) 318-657-0918 Colombia
jcampo@newcolombiaresources.com