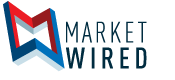 Burns & Levinson Wins $6 Million Appeal For Client in Post-Divorce Dispute
/EINPresswire.com/ -- BOSTON, MA--(Marketwired - Nov 30, 2016) - Burns & Levinson partner Robert J. O'Regan along with partners Elizabeth Crowley and Laura Studen, and associate Andrea Martin won a major appellate victory for Craig Irish, whose ex-wife, Dawn, filed suit in federal court seeking part of a $20 million bonus that Craig received nearly two years after the parties' divorce.
In the 18-page decision issued on November 14, 2016, the United States Court of Appeals for the First Circuit threw out a District Court decision that, with interest, would have awarded the ex-wife nearly $6 million. First Circuit judge Sandra Lynch wrote that the District Court "compounded" a series of errors in the case by entering the award for Dawn without any jurisdictional basis. The First Circuit remanded the case with prejudice, shutting the doors to the federal courts against future claims from disgruntled ex-spouses who try to get around their state court divorce rulings.
Dawn filed the suit in federal court, rather than state court, on a claim that Craig had breached terms of their property settlement agreement from the state court divorce case. Burns & Levinson's lawyers moved to dismiss the case for a number of reasons including lack of subject matter jurisdiction. The District Court judge had explained in his rulings that he had jurisdiction by describing the case as one for breach of contract, which federal courts have jurisdiction to decide. He then found a way to award Dawn a share of Craig's post-divorce bonus as if it were a breach of the property settlement agreement. In ordering the District Court's decision vacated, the Court of Appeals observed that what Dawn really sought was a ruling by a federal judge about what Dawn claimed she should receive payment for as a former spouse in addition to what the parties' agreement provided. 
O'Regan and team worked vigorously to overturn the District Court. The First Circuit's decision in this case confirmed that there is no basis for a federal court to decide marital property disputes. Burns & Levinson lawyers also argued that the money Dawn sought was post-divorce income, and not a marital asset. Craig was vice president of sales for the closely-held business, whose sales rose significantly two years after the divorce due primarily to a major, multi-national industry leader becoming a customer. Nearly 90% of the company's stock was owned by its co-founder and president, who decided to accept a large offer for the company that was made after this new customer's orders vastly improved the company's outlook. This occurred years after the divorce. Craig had no right to any bonus if the company was sold, but the company president decided to pay bonuses to Craig (and other employees) in appreciation for what they had done to bring about a sale at an unexpectedly large price.
"We are pleased that the Court of Appeals agreed with us that Dawn had no business filing her case in federal court," said O'Regan. "The case is an example of brazen forum shopping at its worst," he continued, "because experienced divorce lawyers will tell you this case would have been thrown out if Dawn filed it in the Massachusetts Probate and Family Court, where divorces are handled and she should have gone in the first place." 
About Burns & Levinson LLP
Burns & Levinson is a full-service law firm with more than 125 attorneys based in Boston, with additional offices in Providence and New York, as well as in the Merrimack Valley/North Shore, Metrowest and South Shore areas of Massachusetts. The firm has grown steadily and strategically throughout the years and has become a premier law firm with regional, national and international clientele. The firm has expertise in corporate law, finance, venture capital, private equity, intellectual property, labor and employment, tax, bankruptcy, real estate, design and construction, public-private partnerships, energy, environmental, business litigation, government investigations and white collar crime defense, and a large private client group, including estate planning, probate and trust litigation, divorce and other family law issues. For more information, visit Burns & Levinson at www.burnslev.com.
Distribution channels:
Law