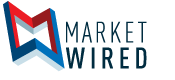 Cyberinc, an Aurionpro Company, invests to address Australia's growing cyber security market
/EINPresswire.com/ -- Establishes Australian headquarters in Melbourne, will collaborate with and strengthen Victoria Government's cyber security agenda
MELBOURNE, AUSTRALIA--(Marketwired - November 30, 2016) - Cyberinc, an Aurionpro Company, a global leader in enterprise security today announced Melbourne as its official headquarters for the Australia-New Zealand region (ANZ). Cyberinc is a Silicon Valley based global leader in Cyber Security. Its IAM solutions have secured over 100 million identities worldwide and its new ISLA™ system is an industry-pioneering innovation that eliminates all external malware based threats emanating through the browser. Cyberinc helps enterprises and governments accelerate value realisation from their digital business by addressing two of the most significant threat vectors to an enterprise -- Information loss through Malware and Unauthorised Access.
Cyberinc Australia HQ based in Melbourne, has been established with the aim of being a strategic cyber security partner for the Australian government, businesses and academia. Melbourne continues to strengthen its credentials as the Asia-Pacific's emerging cyber security hub. The Victorian government is keen on collaborating with the industry's best to produce products that will help protect the digital economy for the future. This includes supporting the development of the state's digital technology ecosystem through the $60 million Launch Vic initiative. The initiative focuses on facilitating technology industry investment, particularly from international companies through establishing regional headquarters in Melbourne. Cyberinc, with over 8 existing clients across Melbourne, Sydney and Brisbane in financial services, media, publishing and education, has been helping customers to monetise digital transformation through identity management and governance.
Michael Mansouri, Global CEO, Cyberinc, said, "The digitization wave has triggered unprecedented business transformations and unlocked tremendous business value across industries. However, on the flip side, it has also brought along with it unique cyber-security challenges and risks posed by sophisticated threat actors." He added, "With Cyberinc's Australia headquarters established in Melbourne, we look forward to partnering with the Victorian government in addressing Australia's cybersecurity market that is expected grow to AU$222 billion by 2020. We are confident that with our innovative ISLA™ and IAM modernisation solutions, we can help establish a strong digital economy for Australian businesses effectively."
Pearson, a global leader in academic publishing engaged Cyberinc to lead its customer identity strategy as part of its digital transformation project. The mandate was to deliver a secured, seamless and personal digital experience to their customers across multiple platform and devices. "Cyberinc has been a great partner for us to work with," said Ahmed Dhahbi, Pearson's Head of Delivery for Asia Pacific, "The Cyberinc team demonstrated a deep understanding of Identity Management and the wider cyber security threats we face in the digital world."
Jarrod Oakley, Managing Director, Cyberinc, Australia, added, "We are very pleased to announce the launch of Cyberinc in Australia, with our regional HQ based in Melbourne. Australia is currently witnessing an unprecedented rise in cyber attacks with the advance of the data driven economy. We think this is an opportunity for us to support and strengthen the nation building initiative of jointly developing a strong security ecosystem of technologies, frameworks, processes and professionals. Australia is a very important geography for us and we aim to create a strong team of over 50 security experts in the coming 12-18 months, focused on securing digital, data-driven businesses. With our cyber security offerings of ISLA™ and Identity and Access Management(IAM) we are eagerly looking forward to partner with government and businesses to advance Victoria as a regional hub for cyber security expertise."
About Cyberinc:
Cyberinc, an Aurionpro company, offers secure, scalable, high performance security products that protect from cyber-attacks, and services that help enterprises transition to next generation access management systems. Our flagship product offering, the Isla Malware Isolation platform helps deliver 100% web-freedom from malware based attacks, and our comprehensive IAM solutions have secured over 100 million identities for world's leading corporations in the last 20 years. Combining our "best in class" products and services we enable clients to effectively address their toughest cyber security challenges. For further details, visit: www.cyberinc.com