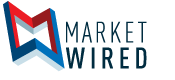 Consumer Data Onboarding Market to Reach $250 Million in 2016, with Estimated $1 Billion in Spend by 2020, According to Winterberry Group
/EINPresswire.com/ -- NEW YORK, NY--(Marketwired - November 30, 2016) - Winterberry Group, a management consulting firm serving the advertising, marketing, media, information and technology sectors, today announced the release of the first independent research into the emerging data onboarding industry entitled: "The State of Consumer Data Onboarding: Identity Resolution in an Omnichannel Environment." The research developed over the past three months provides marketers with critical insight into the data onboarding process, how marketers are leveraging onboarding to drive marketing value and a perspective on why this market will grow from an estimated $250 million today to $1 billion in data and services spend by 2020.
Winterberry Group's research, developed through its client work and interviews with senior industry leaders, including the top service providers and privacy experts, provides the first in-depth study of this emerging market approach in the rapidly expanding $13 billion U.S. data marketing segment.
"As our brand and media clients continue to focus on people-based recognition in the digital ecosystem, they are starting to apply onboarding solutions for media and social targeting, site based personalization and, increasingly, attribution and addressable TV use cases," said Bruce Biegel, senior managing director at Winterberry Group. "With an expanding set of providers available to work with, as well as a complex network of campaign management and CRM solutions, the need is there, but fundamental questions of reach vs. accuracy, frequency and integration are holding back brand marketers from even faster adoption."
This research is intended to provide clarity to the critical and challenging questions marketers face as they think through their onboarding strategy including:
How do I select an onboarding partner?
What are the use cases onboarding supports?
How much should I invest in onboarding services and the technologies to drive personalized marketing?
What is the right balance between accuracy and reach?
What are the privacy considerations and how do I ensure I am compliant?
"The State of Consumer Data Onboarding: Identity Resolution in an Omnichannel Environment" is available for download here.
About Winterberry Group
Winterberry Group is a management consulting firm that supports the growth of advertising, marketing, media, information and technology organizations. Affiliated with Petsky Prunier LLC, a leading investment bank providing merger and acquisition advisory services to companies in the same sectors, Winterberry Group offers its clients strategic perspective that is unparalleled in its addressable industries, while Petsky Prunier maintains exceptional relationships with industry executives and business owners. This combination of market intelligence, research and strategic operating experience provides an educated outside perspective to every engagement. For more information, please visit www.winterberrygroup.com and follow us on Twitter @WinterberryGrp.