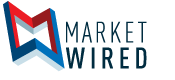 Survey: 25 Percent of SMBs Say Consumer Demand "Highly Influences" Payment Technology Purchase Decisions
/EINPresswire.com/ -- New data from ControlScan and ETA identifies major factors driving POS technology adoption
New research data from ControlScan and the Electronic Transactions Association shows a connection between consumer influence and the point-of-sale technologies SMBs choose to adopt. Click the image above to view the full animated infographic.
Click here for high-resolution version
ATLANTA, GA--(Marketwired - November 30, 2016) - ControlScan, a trusted security and compliance partner to the payments industry, and the Electronic Transactions Association (ETA), the global trade association representing the payments technology world, have released new payments research data from a joint survey examining point-of-sale (POS) technology adoption among small and mid-sized businesses (SMBs).
Nearly 250 SMBs completed the ControlScan-ETA POS Technology Adoption survey, providing insight into how they navigate the decision-making process when purchasing or upgrading technology for consumer payment acceptance. When asked what level of influence customer demand has on their business's decision to adopt a new payment acceptance technology, one-quarter (25 percent) of respondents said "If our customers want it, we'll make it happen."
"It's very meaningful that 25 percent of survey respondents said their payment technology decisions are consumer driven," said Chris Bucolo, Director of Market Strategy, ControlScan. "This signals a shift away from cost being the single most important factor in the SMB's payment technology purchase."
While cost considerations still play an important role in the decision-making process, 89 percent of SMBs said data security is also a top concern today. When asked for three top factors that would confirm they had invested in the right payment technology, the leading response was "improved transaction security," followed by "improved customer experience" and "ease of implementation."
Key findings from the ControlScan-ETA POS Technology Adoption survey were first discussed at ETA TRANSACT Tech San Francisco on Nov. 10. At the event, panelist and survey participant Brian Jalowiec, Director of Operations - Northern California for Ace Parking Management, commented: "Multiple locations with varying IT environments create a more complex decision-making process at the POS; however, data security is always an integral part of the discussion."
ControlScan and the ETA are hosting a live webinar at 3:00 p.m. EST on Wednesday, Dec. 7 to provide a deeper look into the survey's findings and associated learning outcomes. The webinar is open to both ETA members and non-members. For more information and to register visit http://www.electran.org/webinar-december-7-2016-more-than-cost-new-concerns-driving-pos-technology-adoption/.
About ControlScan
ControlScan is the Managed Security Service Provider with a difference: We take a proactive approach to protecting businesses from cyber threats while helping ensure their compliance with security and privacy standards like PCI DSS and HIPAA/HITECH. Our unified security and compliance solutions deliver confidence to millions of businesses as well as the IT professionals who serve them. Merchant service providers and web hosting companies also partner with us to reduce cybercrime-related business risk. Based in Atlanta, ControlScan is venture backed and supported by a worldwide base of customers, partners and strategic alliances. For more information about our company and solutions, please visit ControlScan.com or call 800-825-3301, ext. 2.
About ETA
The Electronic Transactions Association (ETA) is the global trade association representing more than 500 payments and technology companies. ETA members make commerce possible by processing more than $5 trillion in purchases in the U.S. and deploying payments innovations to merchants and consumers. For more information, visit www.electran.org.
Image Available: http://www.marketwire.com/library/MwGo/2016/11/29/11G123690/Images/mw1b2p2l8oo1qnq234pvrtmm1mvb2-7a8925fbd42da1a586fa86465117c647.jpg

Contact:
Stacey Holleran
Director, Corporate Communications
678-279-2645
Email contact