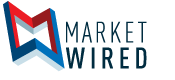 Historian and activist reveal long and forgotten history of Toronto's poor people's resistance
/EINPresswire.com/ -- TORONTO, ONTARIO--(Marketwired - Nov 30, 2016) -
ATTENTION: Assignment Editor
For almost two centuries the homeless, the unemployed, and the destitute in Canada's leading metropolitan centre have struggled to survive and secure food and shelter in good times and bad. Bryan Palmer, a historian of the working-class, and Gaétan Héroux, a poor people's activist, reveal the forgotten history of poor people's resistance in the new book Toronto's Poor: A Rebellious History (Between the Lines).
Toronto's Poor is being launched in Toronto on Thursday, December 8th, 6:30pm; St. Luke's United Church, 353 Sherbourne St. The event is free and open to the public. The space is wheelchair accessible.
Bryan Palmer said that "Toronto's Poor provides a much-needed local look at a universal aspect of the human condition, excavating a history too often forgotten, obscured, or ignored. It is about men, women, and children relegated to lives of desperation by an uncaring system, and how they have refused to be defeated."
Toronto's Poor focuses on the resistance and activism of people left behind in Toronto's downtown 'wards' and in its working-class suburbs. Against complacency and scapegoating, and in opposition to the rising unemployment and resulting want that followed in the wake of the many panics, downturns, recessions, and depressions punctuating everyday life in Toronto from the 1830s to the present, the poor mobilized.
"This is a rebellious book that links past and present in an almost two-hundred year story of struggle and resistance," said Gaétan Héroux.
Toronto's Poor is not another look at structural inequality or public policy but a study of actual poor people's movements, movements that resulted in winning better conditions for themselves. Through these struggles, Toronto's poor create the possibility of a new kind of society, one ordered not by acquisition and individual advance, but by appreciations of collective rights and responsibilities.
Since 1977 Between the Lines Books has published books that embrace critical perspectives on culture, economics, and society.