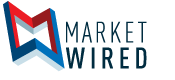 Imbera opens plant in South Africa in alliance with Innochill Africa
/EINPresswire.com/ -- Imbera opened a plant in South Africa through a technological alliance with Innochill the 30th of November of this year
JOHANNESBURG, SOUTH AFRICA--(Marketwired - November 30, 2016) - The combination in technology, its experience for more than 75 years in commercial refrigeration by Imbera, as well as its complete infrastructure for equipment manufacturing that Innochill Africa accounts, were important factors to accomplish the opening of Innochill (PTY) LTD, plant in Johannesburg, South Africa.
Willem Barnard, Innochill's CEO, Oscar Sabag, Imbera's Global Business manager and executives from several companies in the food and beverage sector were some of the distinguished guests present at the grand opening.
Innochill Africa will become the first South African company to manufacture commercial coolers, supported by the official Broad Based Black Economic Empowerment (BBBEE) program, which provides incentives for those who use its products.
Imbera, on the other hand, rounded out a process to ensure its units can meet this country's required standards and certifications, enabling it to serve most of the African markets.
This new opening represents another achievement in Imbera's expansion to new markets as well as an opportunity to continue consolidating its brand and to stand-out as the worldwide leader of the commercial refrigeration industry.
About Imbera

Imbera is the worldwide leader in commercial refrigeration, that has been dedicated to the design, development and manufacturing of commercial coolers since 1941. Exports its products to 53 different countries around the world, has three production facilities, in Mexico, Brazil and Colombia; sales offices in eleven countries and maintenance services in eight. Imbera is the only company that offers both sale and maintenance service of commercial coolers throughout the American continent.
About FEMSA

FEMSA is a leading company that participates in the beverage industry through Coca-Cola FEMSA, the largest franchise bottler of Coca-Cola products in the world by volume; and in the beer industry, through its ownership of the second largest equity stake in Heineken, one of the world's leading brewers with operations in over 70 countries. In the retail industry it participates through FEMSA Comercio, comprising a Retail Division operating various small-format store chains including OXXO, a Fuel Division, operating the OXXO GAS chain of retail service stations, and a Health Division, which includes drugstores and related operations. Additionally, through its Strategic Businesses unit, it provides logistics, point-of-sale refrigeration solutions and plastics solutions to FEMSA's business units and third-party clients.
Image Available: http://www.marketwire.com/library/MwGo/2016/11/29/11G123678/Images/FEMSA_logo-1557e45627e69ef6ad8158945a9d38bc.JPG
Image Available: http://www.marketwire.com/library/MwGo/2016/11/29/11G123678/Images/logos-132989014f4ca08f8ef8cc2c625c6755.JPG

Contact Info:

Alma Beltrán - Hanako Taniguchi
Tel. +52 (55)5249 6820
hanako.taniguchi@femsa.com.mx

Oscar Martínez
Tel. +52 (81) 8318-1863
oscarf.martinez@femsa.com.mx

www.femsa.com