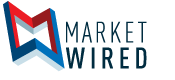 Puradyn Continues to Make Inroads in Oil and Gas Industry Through DistributionNOW Network
/EINPresswire.com/ -- Early results from distribution relationship expanding Puradyn's global reach
BOYNTON BEACH, FL--(Marketwired - Nov 29, 2016) - Puradyn Filter Technologies Incorporated (OTCQB: PFTI) (Puradyn) announced today continued expansion of its customer base through the efforts of DistributionNOW (DNOW), a leading distributor for Puradyn bypass oil filtration products in the oil and gas, downstream and industrial, and manufacturing services industries.
Kevin G. Kroger, President and Chief Operating Officer, stated, "The commitment within DNOW shown to Puradyn in the first nine months since the initial announcement of our distribution agreement has exceeded our expectations. DNOW's outstanding reputation in these industries has helped us make positive inroads by obtaining audiences with customers with which, in the past, we had never been able to gain access. Many have either begun evaluations of our products or have concluded evaluations and begun purchasing our products. Any success we've seen this year has been in spite of historic weak rig counts and relatively static commodity prices."
Following are examples of how DNOW's network is broadening Puradyn's presence in the global marketplace:
To date, they have initiated 83 new introductions, and growing. 
DNOW's reach continues to help us expand our global presence as demonstrated in a shipment of our systems to a large oil company in Argentina.
DNOW's Middle-East Division received a large shipment of Puradyn replacement filters in June to support the large generator sets operating drilling equipment equipped with our largest model, the MTS-240. 
Again, through DNOW's support network, a significant repeat order was received through DNOW from a global oil & gas contractor in Saudi Arabia which has reported safely extending oil changes from 500 to 2,000+ hours using the puraDYN® System. Over half of the order is for our dual-unit systems able to handle a higher oil sump capacity.
Kroger continued, "Our reach is constantly expanding as DNOW continues to ship the puraDYN® System to more companies throughout the world. We are more confident that there is a demand for Puradyn's technologies globally that provide end-users lucrative savings, extend the life of high-value engine assets, and reduce oil consumption and handling of used oil, a definite benefit to the environment."
Kroger concluded, "With the price of oil now moving back toward $50/barrel and U.S. rig count up by over 37% from late April to mid-November, certain companies are hiring again and putting rigs back into service. If the price continues to stabilize, even with a slight increase, we believe the industry will continue to move steadily to reinstate existing rigs and eventually see new "built for purpose" rigs, providing potential, additional opportunities for installation of the Puradyn system. In addition, we have yet to really penetrate the pressure pumping, midstream, and offshore markets where we believe our value proposition is every bit as compelling as it has been to the land-based drilling market." 
About Puradyn Filter Technologies Incorporated (www.puradyn.com)
Puradyn designs, manufactures and markets puraDYN® Oil Filtration Systems, the most effective bypass oil filtration products available for internal combustion engines, transmissions and hydraulic applications. Puradyn systems continuously clean lubricating oil and replenish base additives to maintain oil viscosity to safely and significantly extend oil change intervals and engine life. Puradyn's patented, environmentally-conscious solutions deliver rapid return on investment by reducing oil consumption, maintenance and overhaul costs and engine downtime, while also protecting high-value engine assets. Puradyn filtration systems have been deployed on thousands of engines around the world, with principal applications in oil and gas drilling, pipeline compressors, generators, frac pump units, marine engines, mining and construction vehicles, semi-trucks and buses and hydraulic systems.
Safe Harbor for Forward-Looking Statements:
Statements in this press release, which are not historical data, are forward-looking statements which involve known and unknown risks, uncertainties or other factors not under the company's control, including but not limited to our history of losses and uncertainty that we will be able to continue as a going concern, our ability to effectively leverage our distribution relationship with DNOW and the continuation of that relationship, our ability to generate net sales in an amount to pay our operating expenses, our need for additional financing and uncertainties related to our ability to obtain these funds, our reliance on sales to a limited number of customers, our dependence on a limited number of distributors, our ability to compete, our ability to protect our intellectual property, and the application of penny stock rules to the trading in our stock, among others which may cause actual results, performance or achievements of the company to be materially different from the results, performance or other expectations implied by these forward-looking statements. These risk factors include but are not limited to those detailed in the company's periodic filings with the SEC. Puradyn disclaims any responsibility to update any of the forward looking statements contained in this release.
Puradyn Filter Technologies Incorporated
Kathryn Morris
1 866 PURADYN (787 2396) or +1 561 547 9499
Email Contact