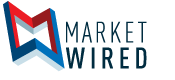 CrowdReviews.com Announces the Rankings of the Best Search Engine Optimization Software
/EINPresswire.com/ -- SANTA FE, NM--(Marketwired - November 29, 2016) - The leading provider of crowdsourced reviews, CrowdReviews.com, has released their list of the best SEO software based on customer reviews and experiences. While the rankings are updated based on a transparent algorithm in real-time, CrowdReviews.com has chosen to highlight those which are consistently featured in the rankings at the time of announcement. Buyers of SEO software are invited to CrowdReviews.com to share their own opinions and experiences on the SEO software suites they have used.
Providers of SEO software can compete within the rankings by inviting their users to leave their own reviews about the software they have used. Visitors to CrowdReviews.com are provided a way to leave their own experiences and opinions on the quality of the software they have used in the past or use on a day-to-day basis. In addition, employees, competitors and other audiences are invited to share their own experiences on services and software vendors alike.
The placements of companies on the rankings are primarily influenced by reviews, but are determined using five major factors. These factors are review strength, engagement strength, sentiment strength, profile strength, and verified status. Each of these factors are determined based on numerous sub-factors which can be reviewed in the following "How Do We Rank" page:
http://www.crowdreviews.com/how-do-we-rank
To view the list of the best search engine optimization software based on user reviews, visit:
http://www.crowdreviews.com/ratings-of-best-seo-software-based-on-user-reviews
Those interested in joining CrowdReviews.com can visit the following page to register or claim their profile:
http://www.crowdreviews.com/#registration
About CrowdReviews.com
CrowdReviews.com is a crowdreviewing platform which ranks over 500 software categories and 200 service categories.
Contact Information
Samuel Powers
941-257-4559
530-B Harkle Road,
STE 100,
Santa Fe, NM 87505