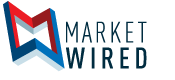 Media Alert: B-Roll for Connected Home Holiday Stories Available from ConnectSense
/EINPresswire.com/ -- NAPERVILLE, IL--(Marketwired - Nov 26, 2016) - As people begin their holiday decorating, new connected home technologies are available to help them easily turn lights and other decorations on and off without having to awkwardly and dangerously reach for outlets behind trees or to go outside.
With the ConnectSense Smart Outlet and app users can easily turn decorations and lights on or off using a smart phone. With detailed power monitoring, users have insight into the power consumption of devices plugged into the Smart Outlet, as well as how long devices have been turned on.
With just a few simple steps users of the ConnectSense app can easily create integrated scenes and rules for the Smart Outlet and other home automation devices, regardless of manufacturer. By creating rules based on power usage, homeowners can set a rule that says if the tree lights have been on for three hours, turn them off.
To assist media, ConnectSense is offering broadcast quality B-roll featuring:
Using a smartphone to turn on and off Christmas tree lights
How lights plug into the Smart Outlet
Note: The b-roll is available for download in full resolution MP4.
The ConnectSense Smart Outlet features two Internet-connected electrical sockets that enable users to control devices plugged into them using Siri via their iPhone, iPad, iPod touch or Apple Watch. It retails for $59.95 at amazon.com, ConnectSense.com, and Abt Electronics.
About ConnectSense
ConnectSense develops and manufactures home automation products, including the ConnectsSense Smart Outlet and a line of wireless sensors that monitor changes in your environment then notifies you by email or text when something goes awry. ConnectSense can be found at www.connectsense.com and on Twitter at @ConnectSense.