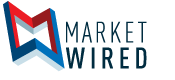 Nerium Biotechnology to Sell NeriumAD to Nerium International, LLC for Distribution in Hong Kong
/EINPresswire.com/ -- SAN ANTONIO, TEXAS--(Marketwired - Nov 21, 2016) - Nerium Biotechnology, Inc. ("Nerium" or the "Company") reported today that its subsidiary, Nerium SkinCare, Inc. ("Nerium SkinCare") has agreed to provide its proprietary NeriumAD products to Nerium International, LLC (the "Distributor") for sale in Hong Kong.
The Company holds a minority interest in the Distributor, which was formed to act as a distributor of certain products researched, developed, and produced by Nerium. The Distributor is controlled by its majority owner, JO Products, a company that is unrelated to Nerium.
In August 2016, the Company filed an application in Hong Kong for an injunction to prevent the Distributor and its subsidiary, Nerium International Hong Kong Limited, from distributing products that infringe the Company's intellectual property rights. On September 29, 2016, the Distributor was ordered to cease distribution of such products in Hong Kong pending a final determination of the Company's application. Following the court's order and at the Distributor's request, the Company has agreed to supply the Distributor with its proprietary NeriumAD products for distribution in Hong Kong. This represents the first time that the Company's proprietary NeriumAD products have been distributed in Hong Kong.
Dennis Knocke, the Company's Chief Executive Officer, stated, "While we continue to seek an appropriate long-term arrangement for the distribution of Nerium's proprietary products in Hong Kong, we are pleased to have reached a temporary arrangement that allows our products to be made available in Hong Kong for the first time." He added, "As we expand our distribution and make Nerium's products available to consumers around the world, the Company will continue to take all steps necessary to protect its intellectual property rights in all markets for the benefit of its customers and its shareholders."
About Nerium Biotechnology, Inc.
Nerium Biotechnology, Inc. is a biotechnology company involved in the research, product development, manufacture and marketing of Nerium oleander-based products. The Company's shares are not listed on any stock exchange or quotation system.
Forward Looking Statements: Statements made in this news release that relate to future plans, expectations, events or performances are forward looking statements. Such statements are based on current expectations and involve risks and uncertainties. There can be no certainty about the outcome of any litigation, including the Company's actions against Nerium International LLC and Nerium International Hong Kong Limited, or the ability to enter into acceptable long-term distribution arrangements. Such litigation or the failure to enter into acceptable distribution arrangements could have an adverse effect on the Company's business, financial condition, results of operation and cash flows.