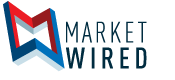 Bombardier Announces Notice of Redemption for All of its 5.50% Senior Notes due 2018
/EINPresswire.com/ -- MONTREAL, QUEBEC--(Marketwired - Nov 21, 2016) - Bombardier Inc. (TSX:BBD.A)(TSX:BBD.B)(OTCQX:BDRBF) today announced that it has issued a notice of redemption for all of its outstanding 5.50% Senior Notes due 2018 (the "Notes"). As set forth in the notice of redemption issued today pursuant to the terms of the indenture governing the Notes, the redemption date is December 21, 2016, and the redemption price will be calculated on December 16, 2016. Bombardier will disclose the redemption price by press release on December 16, 2016.
This press release does not constitute an offer to sell or the solicitation of an offer to buy any security and shall not constitute an offer, solicitation or sale of any securities in any jurisdiction in which such offering, solicitation or sale would be unlawful.
The securities mentioned herein have not been and will not be registered under the United States Securities Act of 1933, as amended, any state securities laws or the laws of any other jurisdiction, and may not be offered or sold in the United States absent registration or an applicable exemption from such registration requirements. The securities mentioned herein have not been and will not be qualified for distribution to the public under applicable Canadian securities laws and, accordingly, the securities mentioned herein may not be offered or sold in Canada other than on a basis which is exempt from the prospectus requirements of applicable securities laws in Canada.
FORWARD-LOOKING STATEMENTS
This press release includes forward-looking statements, which may involve, but are not limited to: statements with respect to the Corporation's objectives, guidance, targets, goals, priorities, market and strategies, financial position, beliefs, prospects, plans, expectations, anticipations, estimates and intentions; general economic and business outlook, prospects and trends of an industry; expected growth in demand for products and services; product development, including projected design, characteristics, capacity or performance; expected or scheduled entry-into-service of products and services, orders, deliveries, testing, lead times, certifications and project execution in general; competitive position; the expected impact of the legislative and regulatory environment and legal proceedings on the Corporation's business and operations; available liquidities and ongoing review of strategic and financial alternatives; the effects of the investment by the Government of Québec in the C Series Aircraft Limited Partnership (the "C Series Investment") and of the private placement of a minority stake in Transportation with the Caisse de dépôt et placement du Québec (the "CDPQ Investment" and, with the C Series Investment, the "Investments") on the range of options available to the Corporation, including regarding the Corporation's participation in future industry consolidation; the capital and governance structure of the Transportation segment following the CDPQ Investment, and of the Commercial Aircraft segment following the C Series Investment; the impact and expected benefits of the Investments on the Corporation's operations, infrastructure, opportunities, financial condition, access to capital and overall strategy; and the impact of the Investments on the Corporation's balance sheet and liquidity position.
Forward-looking statements can generally be identified by the use of forward-looking terminology such as "may", "will", "expect", "intend", "anticipate", "plan", "foresee", "believe", "continue", "maintain" or "align", the negative of these terms, variations of them or similar terminology. By their nature, forward-looking statements require management to make assumptions and are subject to important known and unknown risks and uncertainties, which may cause the Corporation's actual results in future periods to differ materially from forecast results or those set forth in the forward-looking statements. While management considers these assumptions to be reasonable and appropriate based on information currently available, there is risk that they may not be accurate.
Certain factors that could cause actual results to differ materially from those referred to in the forward-looking statements include, but are not limited to, risks associated with general economic conditions, risks associated with the Corporation's business environment (such as risks associated with the financial condition of the airline industry, business aircraft customers, and of the rail industry; trade policy; increased competition; political instability and force majeure), operational risks (such as risks related to developing new products and services; development of new business; the certification and homologation of products and services; fixed-price and fixed-term commitments and production and project execution; pressures on cash flows based on project-cycle fluctuations and seasonality; the Corporation's ability to successfully implement and execute its strategy and transformation plan; doing business with partners; product performance warranty and casualty claim losses; regulatory and legal proceedings; the environment; dependence on certain customers and suppliers; human resources; reliance on information systems; reliance on and protection of intellectual property rights; adequacy of insurance coverage), financing risks (such as risks related to liquidity and access to capital markets; retirement benefit plan risk; exposure to credit risk; substantial existing debt and interest payment requirements; certain restrictive debt covenants; financing support provided for the benefit of certain customers; and reliance on government support), market risks (such as risks related to foreign currency fluctuations; changing interest rates; decreases in residual values; increases in commodity prices; and inflation rate fluctuations). For more details, see the Risks and uncertainties section in Other in the Management's Discussion and Analysis (MD&A) of the Corporation's financial report for the fiscal year ended December 31, 2015 and for the three- and nine-month periods ended September 30, 2016. For additional information with respect to the assumptions underlying the forward-looking statements made in this press release, refer to the Guidance and forward-looking statements sections in the MD&A of the Corporation's financial report for the fiscal year ended December 31, 2015.
Readers are cautioned that the foregoing list of factors that may affect future growth, results and performance is not exhaustive and undue reliance should not be placed on forward-looking statements. The forward-looking statements set forth herein reflect management's expectations as at the date the statements are made and are subject to change after such date. Unless otherwise required by applicable securities laws, the Corporation expressly disclaims any intention, and assumes no obligation to update or revise any forward-looking statements, whether as a result of new information, future events or otherwise. The forward-looking statements contained in this press release are expressly qualified by this cautionary statement.
Bombardier Inc.
Olivier Marcil
Vice President, External Relations
+514 861 9481
Bombardier Inc.
Patrick Ghoche
Vice President, Investor Relations
+514 861 5727